Home Page
History & Culture
Admiral Horatio Nelson
Points of Interest
Brimstone Hill Fortress
Basseterre
Nevis
Charlestown
Beaches
Activities
Diving
Fishing & Boating
Golfing
Eco-Adventures
Travel Tips
Transportation
Accommodations
Restaurants & Nightlife
Calendar of Events
Destination Specialists
Best Bets
Tourist Offices
Geographia


St. Kitts & Nevis
Original Official Site of the St. Kitts & Nevis
Department of Tourism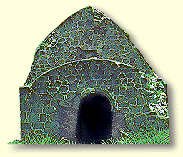 St. Kitts' early history, like the island's Carib petroglyphs, is inscribed in the towns, landmarks, and estates of the island itself. Colonization began on St. Kitts in 1623, with the arrival of Sir Thomas Warner, his family, and fourteen others at what is now Sandy Point and their settlement at Old Road Bay. The English were joined in 1625 by French settlers led by Pierre Belain d'Esnambue, who had sought refuge on the island after a losing fight with a Spanish galleon. The two groups wiped out the Carib Indians in a massacre at Bloody Point in 1626, weathered a Spanish attack in 1629, and then turned their attentions to colonizing the islands around them. From St. Kitts, the British settled Nevis, Antigua, Barbuda, Tortuga, and Montserrat, while the French claimed Martinique and Guadeloupe.
By the middle of the century, as St. Kitts & Nevis became increasingly prosperous, intermittent warfare between the French and British took hold. The French exiled the British from St. Kitts in 1664, only to lose it back to them in 1689. France captured the island again in 1706 and lost it once more soon after. Finally, they returned in 1782 to lay seige to the massive British fort on Brimstone Hill, which fell after a heroic defense. St. Kitts was returned permanently to the British in 1783, as part of the Treaty of Versailles.
---
Click here to see what visitors are saying about interesting places in St. Kitts & Nevis.