Home Page
History & Culture
Admiral Horatio Nelson
Points of Interest
Brimstone Hill Fortress
Basseterre
Nevis
Charlestown
Beaches
Activities
Diving
Fishing & Boating
Golfing
Eco-Adventures
Travel Tips
Transportation
Accommodations
Restaurants & Nightlife
Calendar of Events
Destination Specialists
Best Bets
Tourist Offices
Geographia


St. Kitts & Nevis
Original Official Site of the St. Kitts & Nevis
Department of Tourism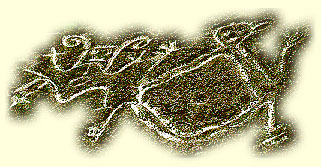 As was the case all over the Caribbean, St. Kitts and Nevis were first settled by Arawak and Carib Indians moving up through the islands from South America between five and seven thousand years ago. When Christopher Columbus arrived in 1493, both islands had long been occupied by substantial Indian communities. However, by the early 17th century the inhabitants of Nevis had disappeared--victims of Spanish attacks, European diseases, and, possibly, forced labor on an ill-fated Spanish pearl diving project on Cubagua, an island off the Venezuelan coast.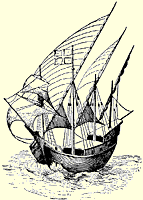 Until recently it was thought that Christopher Columbus provided both St. Kitts and Nevis with their European names. As the story goes, the Great Navigator dubbed the larger of the two islands St. Christopher, in honor of the patron saint of travelers. Although it may not have been Columbus who named the island, it was almost certainly British sailors who shortened St. Christopher to the familiar St. Kitts. Whatever its origins, the gesture toward St. Christopher makes sense, as the islands' visibility and position--as well as their comforts--made them common first targets for early trans-Atlantic navigators. Captain John Smith, for example, landed on Nevis in 1607 on his way to establish the colony of Virginia. Smith and his companions spent five days resting and relaxing on the island, enjoying Nevis' hot sulfur baths while recuperating from the long passage. Nevis derives its name from the Spanish phrase "Nuestro Senora del las Nieves"--in English, Our Lady of the Snows. Columbus had settled upon St. Martin (as he sighted the island on that saint's feast day), but the permanent halo of white clouds shrouding the island's central peak suggested a snow cap to early Spanish sailors.
---
Click here to see what visitors are saying about interesting places in St. Kitts & Nevis.