St. Kitts & Nevis
Original Official Site of the St. Kitts & Nevis
Department of Tourism
---
St. Kitts and Nevis are among the Caribbean's finest destinations for eco-tourism. Both islands possess a remarkable range of unspoiled ecosystems, from coral reefs and windswept rocky coastlines to the lush density of rare oceanic rainforests among the clouds. On St. Kitts, a rugged hiking adventure up Mount Liamuiga takes you through the exotic flora and fauna of the island's rainforest to the mile-wide crater rim of this dormant volcano. Among the vine-laden trees and tropical wildflowers of the misty cloudforest can be found a wide variety of rare and colorful birds and butterflies, as well as the elusive green vervet monkey. On Nevis, wander through the cloudforest that encircles the slopes of Nevis Peak, or ramble along the windswept eastern coast to learn about the island's diverse ecology and fascinating archaeological history.
Guided Hikes | Medicinal Plants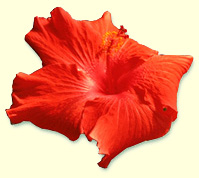 ---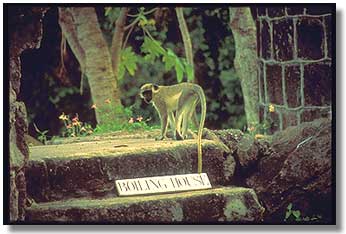 Friendly and professional guides are available for all sorts of ecological, historical, and archaeological walks and hikes.
Heb's Nature Tours
Phone: 869-469-3512
Eco-Rambles
Phone: 869-469-2091
Contact: droll@caribsurf.com
Sunrise Tours
Phone: 869-469-2758
Contact: info@nevisnaturetours.com
Herbert's Heights Village Experience
Phone: (869) 469 2856;
Contact: info@herbertheights.com

David Rollinson, Eco-Tours Nevis
(tel. 869-469-2091 /
email: droll@caribsurf.com).
Jim Johnson, Top to Bottom
(tel. 869-469-9080)
Michael Herbert, Herberts Heights
(tel. 869-469-2501)
Linell and Earla Liburd, Sunrise Tours
(tel. 869-469-2758).
---
Click here to see what visitors are saying about interesting places in St. Kitts & Nevis.

| St. Kitts & Nevis Home Page | History & Culture | Admiral Horatio Nelson | Points of Interest | Brimstone Hill Fortress | Basseterre | Nevis | Charlestown | Beaches | Activities | Diving | Fishing & Boating | Golfing | Eco-Adventures | Travel Tips | Transportation | Accommodations | Restaurants & Nightlife | Calendar of Events | Destination Specialists | Best Bets | Tourist Offices | Geographia |
---

This page, and all contents of this Web site are Copyright (c) 1996-2008
by interKnowledge Corp. All rights reserved.