St. Kitts & Nevis
Original Official Site of the St. Kitts & Nevis
Department of Tourism
---

The islands offer a wealth of relatively new, untouched dive sites. More than 400 ships sank here between 1493 and 1825, but only a dozen or so have been identified to date. The western (Caribbean) side of the island is well protected and visibility off the shores is usually in the 60 - 100 foot range. There are opportunities for divers of all levels of experience, and most dive locations are within an easy boat trip from the shore. Some of the more popular diving locations include:
Black Coral Reef
The dive for people searching for rare black coral. Ask the divemaster to point it out, as it is difficult to recognize underwater. The reef begins at 40 feet and descends to 70 feet.
Blood Bay Reef
Colorful, healthy, plentiful coral, lots of purple and dark anenomes, yellow sea fans and rust colored bristle worms. Fisherman fish for snappers in this area, and the bait sometimes attracts sharks, which run away as divers approach. There are several small caves in the area. Depth 60 - 80 feet.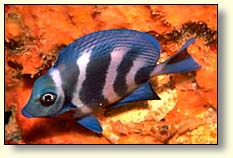 Booby Island
In the St. Kitts - Nevis channel. Fish life is abundant here with large schools of jacks and snappers.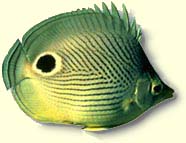 The Caves
Lying 40 feet under the west coast of Nevis, just north of Charlestown, the caves are a series of coral grottos. These grottos, a well-kept secret, allow divers to swim through holes in living reef without ever being more than a breath away from open water. Excellent visibility and the shallow depth allow divers to explore the caves until the tanks are almost dry. Thousands of fish are found here varying from squirrel fish to lobsters to barracuda. Depth approximately 40 feet.
Coconut Tree Reef
One of the largest reefs in the area and good for both novice and expert diver alike. The reef begins at 40 feet and plunges to a depth of 200 feet.
Grid Iron
In the channel that separates St. Kitts & Nevis, this undersea shelf rises to within 25 feet of the surface. It contains a multitude of shallow water corals, sea fans, sponges and large numbers of angelfish.
Monkey Reef
Well off the western coast of St. Kitts' southeast peninsula, The Monkey is a flat reef of soft and hard coral with a circular rent in its surface, where the soft brown sand is exposed. Visability is excellent and the edge of the reef offers lobster, nurse sharks, sting ray and lizard fish. It takes approximately one hour to circle the sandy area which lies at a depth of 50 feet.
Nags Head
For experienced divers, due to the stong current where the Atlantic and the Caribbean meet. The reef is colorful, plunging dramatically to 80 feet. Here you will find stingrays, turtles, squirrel fish and sea urchins, along with assorted large reef fish.
Redonda Bank
An extensive, relatively unexplored area of reef with a large variety of hard and soft corals and sea life.
River Taw Wreck
A large wrecked freighter 144 feet long by 70 feet wide. Sunk about 10 years ago, the wreck is in excellent condition and only 50 feet deep, making it a wonderful dive for novices. Encrusting coral and large numbers of reef fish can be observed.
M.V. Talata Wreck
This freighter sank in 1985 and is in excellent condition in 70 feet of water. A good dive for those with more experience. It's hull has become home to a large assortment of reef fish.
Beached Tug Boat
Lying partly above water, and resting at a depth of only 20 feet, this site is a must for new divers and snorkelers. The water affords excellent visibility and harbors a variety of fish life, including jacks, grunts, hind and an occasional ray.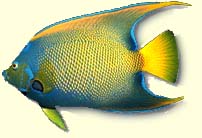 Sandy Point Bay
Coral reef featuring brown, soft coral and giant basket sponges along with eel and other fish. Depth of about 50 - 100 feet.
Brassball Wreck
Shallow water wreck dive, lying in 25 feet of water. Good snorkeling and a novice diver location.
---
There are several dive operators on the islands. Regulators, pressure gauges, and BCs are readily available on the islands. The more exotic underwater props are generally unavailable for rental purposes, so divers are encouraged to bring along their own cameras, strobes, bottom timers, dive computers and gauges. Most dive operators are not equipped to accept credit cards. There is no chamber in St. Kitts or Nevis; however there are chambers nearby in Puerto Rico and St. Croix.

---
Banana Boat Tours
20 Pelican Mall,
Bay Road,
Basseterre, St.Kitts W.I.
Phone: 869-465-0645
Blue Water Safaris Ltd
P O Box 1228
Basseterre, St Kitts W.I.
Phone: 869-466-4933
Contact: info@bluewatersafari.com
www.bluewatersafaris.com
Leeward Island Charters
P.O. Box 586
Basseterre, St.Kitts W.I.
Phone: 869-465-7474
Kenneth's Dive Centre
Bay Road East, Basseterre, St. Kitts
Phone (869) 465-2670 or 465-7043
Contact: info@kennethdivecenter.com
www.kennethsdivecenter.com
---
Pro-Divers
Fisherman's Wharf and Turtle Beach, Fortlands, St. Kitts
Phone: (869) 465-3223 or 469-9086
St. Kitts W.I.
Phone: 869-466-3483
Contact: info@prodiversstkitts.com
www.prodiversstkitts.com
---
Nevis
SCUBA Safaris Ltd.
Oulie Beach Club, Newcastle, Nevis
Phone: (869) 469-9518
Contact: info@scubanevis.com
Website: www.scubanevis.com
---
St. Kitts Scuba
P.O. Box 1023, Basseterre, St. Kitts
Phone: (869) 465-1189, Fax: (869) 465-3696
---
Click here to see what visitors are saying about diving in St. Kitts & Nevis.