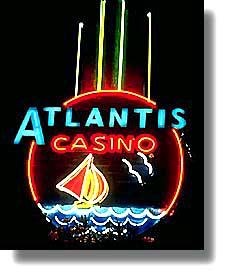 Banking Hours:
Banks on Dutch St. Maarten are open Monday through Friday from 8:30am to 3:30pm. Some banks are also open on Saturday mornings.
Casinos:
All of the island's nine casinos are on the Dutch side. Most are open from noon until 2am, every day of the week.
Climate:
St. Maarten's temperatures remain constant year-round, averaging about 80 degrees F (27 C); water temperature averages 78 (F). Trade winds provide some cooling on the coasts. There are occasional rain showers in the late summer and early fall, with an average annual rainfall of 45 inches (114 cm).
Currency:
The official currency of Dutch St. Maarten is the Netherlands Antilles florin or guilder (NAF). U.S. dollars however, are widely accepted. Nearly all prices are listed in both dollars and the local currency.
Customs:
St. Maarten is completely duty free.
Drinking Water:
Tap water is purified; local and imported bottled water is also widely available.
Driving License:
Both international and foreign licenses are accepted.
Electricity:
Hotels in Dutch St. Maarten are wired as in the U.S. (110 volts, 60 cycles). The French side of the island uses European current (220 volts).
Entry Requirements:

U.S. citizens entering St. Maarten for three months or less need a current passport.
Canadian citizens entering for 14 days or less must bring a valid passport. For a stay of more than 14 days, but less than 30 days, a certificate of admission for a temporary stay will be issued upon arrival. Return travel tickets, documents for next destination, and sufficient funds are also required.
United Kingdom citizens or British protected persons entering for three months or less must bring a valid passport, return tickets, documents for next destination, and sufficient funds.
Citizens of other countries should check with a travel agent for the appropriate documents necessary to enter St. Maarten.
No vaccinations are required unless travelers are arriving from an area experiencing an epidemic.
Departure Tax:
Departure tax is $30.
Language:
Dutch is the official language of St. Maarten, but almost everyone speaks English. Other common languages are Spanish and Papiamento (the dialect of the Netherlands Antilles).
Population:
According to the most recent census, 41,000 people live on the Dutch side of the island.
Shopping:
As the only completely duty-free island in the Caribbean, St. Maarten has become an international shopping mecca. Stores are open Monday through Saturday (with the exception of Christmas and Good Friday) from 9am until 6pm. Some shops in resort areas stay open until 10pm or later.
Time Zone:
St. Maarten follows Atlantic Standard Time year round. During the fall and winter, noon on the East Coast of the United States is 1pm on the island. During U.S. daylight savings time, the hour is the same on the Eastern Seaboard as it is on the island.
Tipping:
Most hotels and restaurants add 10-15 percent to the bill as a service charge. Travelers may tip more for special service. It is customary to tip taxi drivers 10-15 percent. Airport porters usually receive one dollar per bag.