Kuala Lumpur Lake Gardens
Kuala Lumpur Lake Gardens (Taman Tasik Perdana) dates to the 1880s and is the city's most popular park. Built around an artificial lake, it encompasses 91.6 hectares of undulating greenery interspersed with flowering shrubs, shady trees, exceptional botanical gardens, and other notable features. The Panggung Anniversary, set in a secluded valley, is a regular venue for musical and cultural performances. There is a children's playground, jogging tracks, exercise stations, and rowing boats. Among the notable gardens and places of interest in the Gardens are the following:
The Orchid Garden


showcases more thousands of international varieties of the most beautiful flower in the world. The garden contains over 800 species from Malaysia alone. Orchids are for sale on weekends (10am-6pm).
The Hibiscus Garden
A small terraced garden which provides a strikingly colourful panorama of countless varieties of hibiscus.
The Butterfly Park
The Butterfly Park houses some 6,000 butterflies of over 120 species. The park is an imitation of the butterfly's natural habitat. It includes more than 15,000 plants from 100 species that have been used to recreate a Malaysian rainforest atmosphere. There is a nursery and breeding area for the butterflies. Visiting hours are from 9am to 5 pm on weekdays. Admission fees are RM4 for adults and RM2 for children.
Kuala Lumpur Bird Park
Kuala Lumpur Bird Park, the largest bird park in South-East Asia, holds thousands of birds representing nearly every major species of this part of the world. Open from 9am - 6pm daily except public holidays.
Malaysian National Monument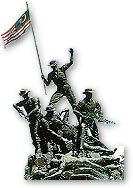 Also within the Lake Gardens, one of the world's largest freestanding bronze sculptures. The monument commemorates those who died in Malaysia's struggle against Communist insurgency in the 1950s. Beside the National Monument are the ASEAN Gardens and the Memorial Tun Razak, which houses memorabilia of Malaysia's second Prime Minister, the late Tun Abdul Razak Hussein.
The Deer Park
Located in the undulating slopes and sprawling valley of the Lake Gardens. Close to the bubbling stream at the edge of the valley are several mousedeer. The mousedeer is the world's smallest hoofed animal and a popular figure in local folklore due to its legendary wit. Open: 9am-5pm (Daily) Admission fees: RM1
Carcosa Seri Negara
Perched on a hilltop overlooking the Lake Gardens is Carcosa Seri Negara, a pair of nineteenth-century British colonial mansions. The Carcosa Seri Negara was the residence of the British Governor and British High Commissioners. Today, it has been converted into an exclusive hotel.
Forest Research Institute of Malaysia (FRIM).
An area once used for mining is now a sprawling forest science park. FRIM contains several experimental plant arboreta as well as extensive reforested areas, which have reverted to the semblance of natural forest conditions. Located in Kepong, km north-west of Kuala Lumpur, the Institute includes jungle trails, waterfalls, a herbarium, a library and a museum. Since it is not a public park, all visitors should forward advanced written application to:
Public Relations Officer
Forest Research Institute of Malaysia (FRIM)
Locked Bag 210
Jalan FRI Kepong
52109 Kepong
Kuala Lumpur
Tel: 03-6342633
Fax: 03-6367753