History | Attractions | Getting Around | Recommended Tours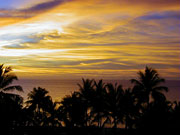 Penang needs little introduction to many visitors to Malaysia, having long been known as one of Southeast Asia's finest destinations. Penang's outstanding beaches and exotic sights have made it one of the most popular destinations in the region.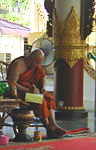 As fabulous as its beaches are, some of Penang's deeper mysteries should also be experienced. According to local folklore, the Snake Temple, dedicated to a Buddhist healer-priest, was inhabited by snakes who crawled out of the jungle on the night of the temple's completion. The snakes are still there today. The Kek Lok Si temple, at Air Itam, is reputed to be the most beautiful and largest temple complex in Southeast Asia.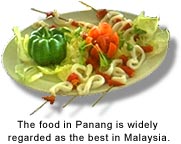 Its seven-story pagoda, over 90 feet high, is a harmonious blend of Chinese, Thai, and Burmese architecture and craftsmanship.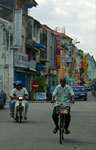 Other worthwhile stops are the delightful Penang Bird Park, the romantic peak of Penang Hill, Fort Cornwallis, the site of Light's first landing, and the Pantai Acheh Forest Reserve (crisscrossed with beautiful trails leading to isolated beaches). A trek through the reserve's interior reveals rare flora, monkeys chattering in the trees, sea eagles surveying their prey, and maybe a glimpse of a Hawksbill turtle heading for the sea. Some hotels organize early morning treks through the forest.
RECOMMENDED TOURS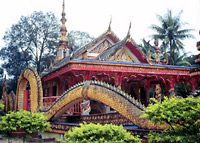 Please view our tours to Georgetown, savoring the distinctive local cuisine; see the highlights of Penang; enjoy Southeast Asia's largest Buddhist temple, Kek Lok Si in Air Itam, or visit one of the most beautiful parks in the country - Taiping Lake Gardens! (Tours starting from USD $21 per person).

Geographia has partnered with Viator to provide exciting adventure experiences in Malaysia.