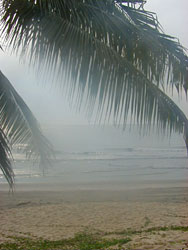 The beaches of Kelantan are among the least developed in Malaysia. In keeping with the state's general air of being lost in time, one is more likely to share the sands here with the occasional fishing boat than with other bathers.
Pantai Cahaya Bulan (PCB)
Pantai Cahaya Bulan is located on the northeast stretch of the Kelantan coastline, just 9.6 km from Kota Bharu. The beach is shaded by tall casuarina trees, providing an ideal setting for picnics and relaxation. Comfortable chalets are available.
The road to PCB is dotted with interesting cottage industries, including batik printing, songket weaving, kite-making, and coppertooling.
Pantai Dalam Rhu
Also known as Pantai Bisikan Bayu, which means "Beach of the Whispering Breeze," is fringed by casuarinas and lush greenery.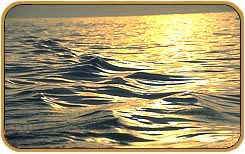 Getting there:
Take the SKMK blus (no. 3) at the Jalan Padang Garong Terminal to Pasir Putih. From Pasir Putih, take the Kuala Besut bound bus, No. 96, to Pantai Dalam Rhu. Stop at Semerak, or take a taxi from Kota Bharu.
---
Pantai Irama, the Beach of Melody, is another beach whose exquisite beauty has inspired a lyrical name. Its clean, white sands and casuarina groves make it a favorite place to camp.
Pantai Dasar Sabak is the beach where the Japanese landed in December of 1941, before making their way down south towards Singapore. The local fishing village, a rustic Malay kampung, is worth a visit.
---