About The Caves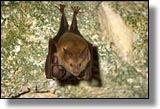 The caves at Lucayan National Park comprise one of the longest underwater cave systems in the world, which is also among the most environmentally distinct. The vast tunnel system, accessible by both land and sea, was created over eons by the seepage of acidified rainwater into the island's limestone base. Diving in the caves is allowed in specified areas only and by special permission from UNEXSO.
Brilliant teal waters, flour-soft beaches, and lavish tropical resorts are how the uninitiated imagine The Islands of The Bahamas. Nobody thinks of pine forests, huge caves brimming with stalagmites, and pidgeon plum trees. Surely, such a landscape belongs to some other place, Colorado maybe. Pine trees, after all, just don't sound tropical. Well, they are.
At Lucayan National Park (about 25 miles east of Freeport) you'll see thousands of them, along with mangroves, ferns, and dozens of rare flower species, including orchids. You'll probably come back with a whole new idea of what the islands are. The 40-acre park, established in 1982, provides an unparalleled glimpse into the complexities of the Grand Bahamian environment, where the beaches represent only one of six distinct ecosystems -- all of which are present in the park.
The park is also home to one of the world's longest underwater cave systems.