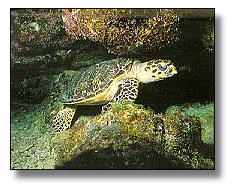 Said to have the most beautiful diving spots in Turks and Caicos, West Caicos is a 9 square mile island that is uninhabited. West Caicos is a favourite for Picnics and Dive Operators with sandy coves and beautiful waters. There are no accommodations on West Caicos but the island is visited frequently.
The ruins of Yankee Town, crested by an osprey's nest, its sisal press, railroad and steam engine are evidence of the small civilization that once existed on West Caicos. Lake Catherine is a nature reserve that is home to a variety of bird life. A number of other islands and cays remain in their natural state, without human influence, and serve as protected natural habitats for sea birds, Iguanas, Turtles and other wildlife.
Grand Turk | Salt Cay | South Caicos | East Caicos |
Middle Caicos | North Caicos | West Caicos | Providenciales |
---



The Original Official Web Site of the Turks & Caicos Tourist Board
This page, and all contents of this Web site are Copyright
(c) 1997-2006 by interKnowledge Corp.. All rights reserved.