Once home to a large sisal plantation and cattle industry, East Caicos is now deserted. The ruins of the abandoned town of Jacksonville, railroad tracks and cave artwork are testaments of former life.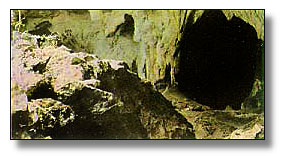 East Caicos is an uninhabited island but is large in size being 18 square miles. A majority of the island is inundated by swamps and mangroves, you can find the highest point of the islands here. There is a splendid 17 mile beach on the north coast of the island, this is usually only used by Sea Turtles to lay their eggs because of the large mosquito population. Near Jacksonville in the north west of the island there are a series of caves that used to be used for mining bat guano, and petroglyphs shows early evidence of settlers on the island.
Grand Turk | Salt Cay | South Caicos | East Caicos |
Middle Caicos | North Caicos | West Caicos | Providenciales |
---



The Original Official Web Site of the Turks & Caicos Tourist Board
This page, and all contents of this Web site are Copyright
(c) 1997-2006 by interKnowledge Corp.. All rights reserved.