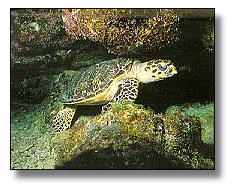 South Caicos is the fishing capital of the islands, and boasts the best natural harbour and several fishing plants, processing most of the nation's seafood harvest of lobster, conch and fish for export and local consumption.
Other features of the island include the 18th century Commissioner's House, old salt works, and the Boiling Hole which fed the salt pans that once made South Caicos the islands' largest producer of salt.
Grand Turk | Salt Cay | South Caicos | East Caicos |
Middle Caicos | North Caicos | West Caicos | Providenciales |
---



The Original Official Web Site of the Turks & Caicos Tourist Board
This page, and all contents of this Web site are Copyright
(c) 1997-2006 by interKnowledge Corp.. All rights reserved.