The Lake & Folklore District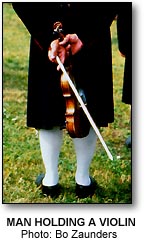 Sweden's rich folklore tradition is strongest around Lake Siljan and the towns of Rättvik, Mora, and Leksand in the province of Dalarna. From their music and dress to their handicrafts and art, there is a distinct old-world quality and charm to the towns and villages that line this 650-mile long waterway, along which one of the country's largest annual music festivals is hosted. This area is the heartland of Sweden--it is composed mostly of farmland, dotted with lovely little red houses.
The traditions of the area especially come to life around Midsummer, at the end of June, when all the villages in the region, in festive array, raise the maypole to welcome summer. Among the noteworthy sights in Dalarna are the houses of two of Sweden's most famous artists, Carl Larsson and Anders Zorn.
Each spring, 14,000 cross-country skiers from around the world compete in the historic Vasaloppet Ski Race from Sälen to Mora, following the footsteps of Gustav Vasa.
Just south of Dalarna province lies Värmland, an area of wide and open expanse. Deep forests, blue mountains, sparkling lakes and the mighty Klarälven river run right through it. Nobel Prize-winning author Selma Lagerlöf and dynamite inventor Alfred Nobel hail from Värmland. In the winter, the scenic beauty is spectacular, with glistening snow on roof tops and gardens. Horse sledding is very popular during this season.
Major Attractions:
Sundborn
The home of the artist Carl Larsson, which typifies traditional Swedish home-style. Open daily throughout the summer.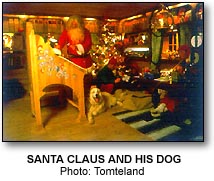 Nusnäs
This quaint village is home of the famous Dala horse. Watch as craftsmen create their famous wares.
Selma Lagerlöf's House
The lovely manor home of Nobel prize author Selma Lagerlöf is open to the public during the summer.
Zornmuseet
The home and museum of Swedish artist Anders Zorn is open year round.
Sälen
One of Sweden's most popular alpine and cross-country ski resorts.
---
Copyright (c) 1997 - 2008 interKnowledge Corp.
All rights reserved.