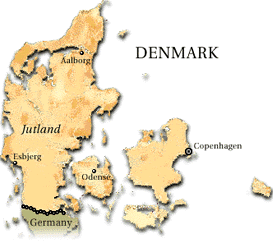 Like Hamlet, that most indecisive of Danes, Denmark is a country that stands forever in between -- between the North Sea and the Baltic, between northern Europe and the other Scandinavian nations, and (with more than 500 islands) between dry land and open sea.
From this enviable seafaring position Denmark has forged a magnificent history and developed a remarkable culture. In the eleventh century, Viking ships carried the power of the Danish monarchy to all of the coasts of medieval Europe.
Today, visitors from all over the world come to Europe's oldest kingdom to explore the royal city of Copenhagen, to sample the glories of Denmark's rich culture, and to meet its vibrant and friendly people.
---
Copyright 1997 - 2005 InterKnowledge Corp
all rights reserved