ABACOS - ATTRACTIONS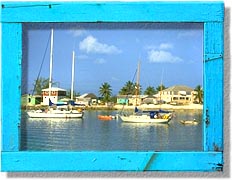 Marsh Harbor:
Though it is the third most populous city in The Bahamas, visitors to Marsh Harbor is happily sleepy with a population well under 10,000.
Cottman's Castle:
Lying on the outskirts of Marsh Harbor, Cottman's Castle is the home of Evan Cottman, an American doctor who once practiced in the Out Islands and went on to write a book called "Out Island Doctor." He built the castle himself, and the experience became the subject for another book, "My Castle in the Air." No longer a home, the castle is today a café run by Cottman's daughter, Gayle.
Pelican Cays National Park:
Dotted with islets, small bays, and seemingly endless reefs, this 2,000 acre park is one of the best in The Bahamas.
Eight Mile Bay:
Eight Mile Bay is situated on the southeastern part of the island, between Cherokee Sound and Crossing Rocks. , defined by a long and incredibly beautiful beach,
Gorda Cay:
Exceptionally rich in marine life, this small cay off the southwestern end of the island is a particularly attractive spot for divers, snorkelers, and fishermen.
Man o' War Cay:
Man o' War Cay was once the boat building capital of the Abacos. Lying the shallow waters just off the cay is the wreck of the Adirondack, a federal warship sunk during the American Civil War.
Elbow Cay:
In Elbow Cay is the small port of Hope Town, which is in turn the site of the most photographed object in the Abacos, the candy-stripped lighthouse.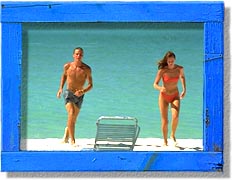 Treasure Cay:
Situated about 25 miles north of Marsh Harbor, this sprawling resort possesses its own marina, beach, golf-course, and airstrip.
Green Turtle Cay:
This small resort island once hosted a thriving population of Green Turtles. Unfortunately, over the years most of the turtles were hunted and turned into soup. There is, however, a farm where green turtles are still raised for food, while those still remaining in the nearby waters are protected.
Cooper's Town:
Cooper's Town is the idyllic jumping-off point for Little Abaco, the narrow slice of land that curves westward from the island's northern reaches.
Walker's Cay:
The deeper waters surrounding this cay, along with a well-developed resort, have made this cay one of the most cherished fishing destinations in the islands. It is also the northernmost island of The Bahamas.