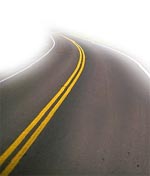 It is possible to drive the entire length of Sweden from south to north. There are no tolls, and traffic jams are rare (in the north, your biggest hold-up might be a reindeer crossing). The roads are in excellent condition, with easy-to-read road signs. You drive on the right side of the road.
Renting a car in Sweden is not a hassle. Rates range from $42-113 a day, depending on the car size and the duration of the rental. VAT is included. There are plenty of weekend specials, and the major airlines offer Fly/Drive arrangements when booking flights from North America. Consult your local travel agency for a list of services and discounts.
Distances (in miles) from Stockholm to:
Gothenburg=296
Malmö=383
Haparanda=670
Kalmar=254
Umeå=399
Östersund=349
Kiruna=777
Oslo=322
Copenhagen=400
From Gothenburg to:
Malmö=173
Oslo=203
---
Copyright (c) 1997 - 2008 interKnowledge Corp.
All rights reserved.