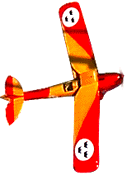 Getting there:
Sweden is easily accessible by air from North America. There are five airlines to chose from: Scandinavian Airlines (SAS), Finnair, Icelandair, Delta Airlines and American Airlines. It takes about 8 hours from New York, and discounts are often available. All the European capitals also have flights to Sweden as well. Domestic air carriers in Sweden provide service to larger, as well as smaller, cities in Sweden and Scandinavia. All flights in Sweden are non-smoking. For schedules and information on all domestic flights in Sweden, visit the Sweden Civil Aviation Administration
SAS makes it easy for you to see more of Europe for less. All you have to do is fly with SAS round-trip transatlantic to qualify for one of the following Air Passes.
The SAS Visit Scandinavia/Nordic Air Pass, The SAS Visit Baltic Air Passand the Visit Europe Air Pass. For more information, contact: SAS 1-800-221-2350.

With each Air Pass you can purchase 1-8 coupons. Coupon prices vary depending on destination.
Finnair is offering a European Alliance Airpass, where you can buy a minimum of 3 and maximum of 12 flight sectors to fly within Europe. The cost per sector to fly within Finland, and from Finland to the other Scandinavian
countries is between $92 - $145.
For more information, contact: Finnair: 1-800-950-5000.
---
Copyright (c) 1997 - 2008 interKnowledge Corp.
All rights reserved.