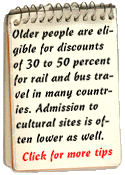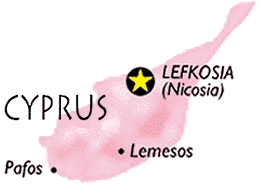 This island republic of spectacular beauty offers sandy beaches, rugged cliffs and cool pine forests. Its 9,000-year-old cultural heritage blends East and West.


Points of Interest
Area: 3,572 square miles (one and a half times the size of Delaware). Population: 753,000 (Lefkosia, 186,000). Languages: Greek, Turkish, English.

Highlights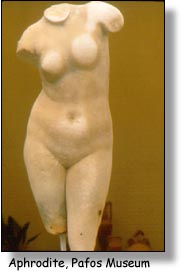 Lefkosia (Nicosia), the 1,000-year-old capital, is encircled by fortress walls built by the Venetians in the 16th century. The old city is sprinkled with historical buildings as well as shops, cafes and tavernas.
Lemesos (Limassol), the second-largest city, is spirited and cosmopolitan. It is the main port, the center of the wine industry, and a bustling resort.
Pafos is where Aphrodite, goddess of love, is said to have risen from the sea. Spectacular archaeological excavations continue here.
Larnaka, site of the modern international airport, has a palm-lined seafront bustling with cafes, tavernas, shops. Leonardo da Vinci chose Lefkaritika lace, in a pattern still made in the village of Lefkara, as an altar cloth for Milan Cathedral. The monastery of Stavros graces the square of Omodos, a wine-producing village.