Exploring Caracas
---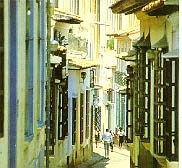 The streets around Bolivar Square, named for Venezuela's liberator, are closed to traffic, permitting leisurely strolling among government and historic buildings from colonial days. These include the San Francisco Church the capitol building, the president's residence, and the Cathedral. There are a full complement of museums devoted to the arts and history, and an equally full schedule of music, dance, theater, and opera.

Also worth visiting are the Avila National Park, whose large, remote areas can best be explored by four-wheel-drive vehicles, and Rinconada Hippodrome, one of Latin America's largest and most beautiful thoroughbred race tracks

Bargain hunters will enjoy browsing in elegant shops for fine clothing and shoes, gems and gold-nugget jewelry, local arts and crafts, such as devil masks, hardwood carvings, pottery, baskets, wool tapestries, and wild cotton or palm fiber hammocks (they were invented here), that will last a lifetime.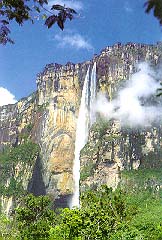 Venezuela's many ecological treasures are easily accessible from Caracas, including a number of coastal islands that invite exploration of their brilliant blue waters, dazzling sand, exquisite coral, and exotic fauna. To the northeast is Margarita Island, which still wears remnants of the conquistadors' "pearl stampede" in Spanish forts and churches that dominate its landscape. Los Roques Archipelago in the northwest, once provided staples for the Indian diet, turtles, lobsters, and fish. It is now a national park and a perfect spot for snorkeling.
The most spectacular sight in the country, however, is the world's highest waterfall, Angel Falls, in the Guayan Highlands near the Brazilian border. The Carrao River cascades over seven cataracts into fascinating Canaima Lagoon, which is fringed with pink sand beaches.
An Introduction to Caracas
---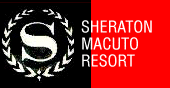 ---
Copyright (c) 1996 interKnowledge Corp. All rights reserved.