InterKnowledge Travel Network
---
Caribbean | Europe | Asia | Latin America | Africa |
---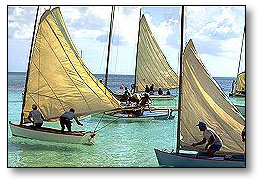 Welcome to the Interknowledge Travel Network. Within our pages you will find fascinating introductions to many of the world's most exciting travel destinations. We examine the history and culture of each of our destinations, in addition to providing in-depth coverage of what there is to see and do while you're there. You'll also find information on accommodations, transportation, tour providers-in short, everything you need to turn daydream into reality.

Interknowledge is much more, however, than a typical internet guidebook or travel magazine. Quite a few of our pages serve as the official tourism information site for their respective countries, ensuring that we offer the most authoritative and up-to-date information available. Much of this information-like special events and weather conditions-is simply not available at any other travel site.

We also welcome questions, feedback from readers and travellers, and alternative perspectives, many of which are included within our destination pages. As a result, Interknowledge has increasingly become a site for ongoing conversations among travellers and the people they visit. In some cases, these conversations have had a remarkable impact, prompting coordinated ecological projects, spurring improvements in tourism services, and bringing together groups of people who share a deep affection and concern for a particular place.

Our pages are constantly growing and evolving as we visit new destinations and learn more about those we now feature. We hope you will join in the exploration.
---
This page, and all contents of this Web site are Copyright (c) 1995-1996 by interKnowledge Corp. All rights reserved.