Latin America

---


Business Hotels | Resort Hotels | Conference Facilities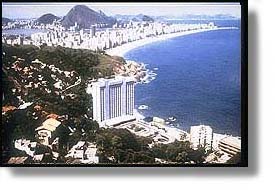 ITT Sheraton provides superior facilities and first-class services to discriminating business and leisure travellers throughout Latin America. Our thirteen properties in Argentina, Brazil, Chile, Mexico, Peru, and Venezuela--all part of an international network of more than 400 properties in 60 countries--have won numerous awards from the travel industry. Today, we are widely recognized as the best hotel group in Latin America. These properties range from the grandeur and elegance of the Sheraton Mofarrej in Sao Paolo to the tranquil intimacy of the Sheraton Ixtapa Resort in Mexico, all of which offer superb hospitality, outstanding accommodations, and world class dining.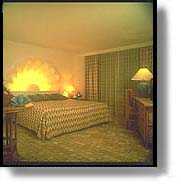 Guests at Sheraton Hotels Latin America are always treated like VIPs. Those who are searching for singular havens of comfort and elegance can find them at the exclusive ITT Sheraton Luxury Collection, which includes the Sheraton Mofarrej in Sao Paolo, and, shortly, our hotels in Buenos Aires (in September) and Santiago (in 1997). On our elite Tower Floors, available at properties like Sheraton Maria Isabel in Mexico City, the amenities are in a class of their own, with exclusive registration, private lounges for meals and cocktails, and a personal butler service that caters to every whim.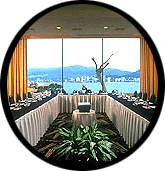 In addition to luxury accommodations, the hotels of Sheraton Latin America offer state-of-the-art business centers, flexible conference facilities, and excellent locations--all of which have earned us the travel industry's recognition as the best business hotel group in Latin America. Our business centers provide complete support, including secretarial services, catering, and a professional staff to ensure the success of your meeting. With outstanding convention and banquet facilities, we can accommodate any group. Seating for up to 2,000 is available at our newly constructed convention center in the Sheraton Buenos Aires Hotel & Towers and at the Sheraton Maria Isabel in Mexico City. All of our business hotels are conveniently situated, close to shops and restaurants as well as to business centers.
Sheraton Hotels Latin America provides for all your business needs, but it also provides plenty of opportunities for leisure and excitement. The magnificent casino at the Sheraton Lima, a focal point of the city's nightlife, offers a thrilling change of pace. Outstanding beaches, just steps from the door of the Sheraton Rio, the Sheraton Recife Hotel in Pernambuco, and the Sheraton Macuto Resort near Caracas, ensure a relaxing and pleasurable visit. It is our combination of unmatched business facilities, excitement, and relaxation, that make the Sheratons of Latin America the clear choice for discriminating business travellers.
In addition to our business hotels, Sheraton maintains some of the finest resorts in Latin America, making us the natural choice for leisure travellers as well. The diversity of our luxury resorts, each with a wide range of welcoming accommodations and all with Sheraton's flawless service, makes it easy to find the perfect destination for your vacation. Whether you are drawn to the mysterious and ancient ruins of Mexico's Yucatan, the legendary beaches of Brazil, or the romantic beauty of Puerto Vallarta, there is a Sheraton resort able to accommodate. Rio, La Guaira, Cancun, Acapulco, Ixtapa, Oaxaca, Puerto Vallarta, and Recife are all graced by world-class Sheraton resorts.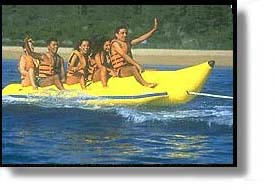 Guests at Sheraton Hotels Latin America can relax in one of our cool, shady hammock gardens, or indulge their sporting nature with the bountiful activities at any of our resorts. Health clubs and fitness centers offer a complete workout in well-equipped gyms, with saunas, steam baths, and massages. Other options include mini-golf on site, or the opportunity to golf with the pros at nearby championship courses. Bowling, tennis, volleyball, basketball, jogging, snorkeling, deep-sea fishing, sailing, wind-gliding, and horseback riding are also available. Afterward, a refreshing dip awaits in one of Sheraton's lagoon-like pools or bubbling Jacuzzis.

Sheraton's business hotels and vacation resorts are widely recognized as the premier choice of accommodation in many of the world's most famous destinations. Whether it is business or pleasure that brings you to Latin America, let Sheraton accommodate you.
Business Hotels: Resort Hotels: Conference Facilities:
---

For reservations at any ITT Sheraton property, contact your travel agent, call toll-free (800) 325-3535 in the US and Canada, or the nearest ITT Sheraton Sales Office.
Argentina:
Tel: (54-1) 318-9390
Fax: (54-1) 318-9394
Toll free: 0800-8-3535 (from Argentina only)
Mexico:
Tel: (52-5) 207-3933 Ext: 3562
Fax: (52-5) 207-9464
Toll free: 91-800-90-325 (from Mexico only)
Brazil:
Tel: (55-11) 284-7005
Fax: (55-11) 251-0513
Toll free: 0800-11-1345 (from Brazil only)
Chile:
Tel: (56-2) 232-1255/1035
Fax: (56-2) 231-4392
Toll free: 0800-20-3535 (from Chile only)
Venezuela:
Tel: (58-2) 959-9439
Fax: (58-2) 959-6065
Toll free: 0800-74372 (from Venezuela only)
---
Copyright (c) 1996 by interKnowledge Corp. All rights reserved.