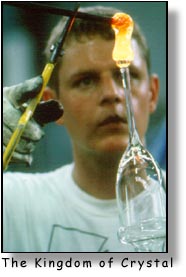 Attractions
Skansen, Stockholm. One of Europe's premier open-air museums. A collection of some 150 authentic houses and buildings dating to the 19th century or earlier. Artists and craftsmen re-create bygone Sweden.
National Museum, Stockholm. Presenting European masters from 1500 to 1900 and Swedish painters and sculptors.
Museum of National Antiquities, Stockholm. Featuring the Gold Room with gold and silver treasures from the Bronze Age to the Middle Ages.
Vasa Museum, Stockholm. Houses the great warship that sank in the harbor as it was about to begin its maiden voyage in 1628. When it was raised, virtually intact, in 1961, much of its contents was also recovered.
Art Museum, Göteborg. World's largest collection of Scandinavian art, plus French Impressionists and other modern artists.
Birka, Björkö. The Viking town on a lush island in Lake Mälaren was a major port 1,200 years ago. A new museum holds finds from extensive excavations at the site, which is about 18 miles from Stockholm.
Småland. Tours of glassworks shops, to watch glassblowers in action and find bargains on crystal treasures.
Lilla Hyttnas, Sundborn. Country home of Carl Larsson, Sweden's influential painter and designer.
Something Special
The town of Visby goes medieval from Aug. 2 to 9. With many of the Gotlanders in period costumes, Valdemar Atterdag, an old Danish king, plunders Visby; a virgin is walled in the Virgin Tower; and knights display their strength in tournaments.
The annual Stockholm Water Festival (Aug. 7-15) celebrates the city's clean water with opera, jazz, theater, ballet, sports and fireworks.