Entertainment, Dining, and Shopping in Poland...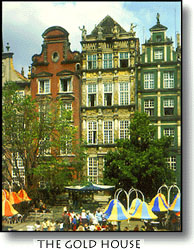 Entertainment

The annual Mozart Festival is held in Warsaw during the summer, and features popular Mozart compositions.

Established in 1260, the annual Dominican Fair in August animates the streets of Gdansk with concerts, folk performances and art displays. Exquisite handcrafted items and collectibles are on sale.

Food & Drink

Hearty, lavish meals include white or red borscht, tripe soup, pork chops, beef rollatini with buckwheat, sauerkraut stew or stuffed cabbage. Such famous delicacies as boiled or deep fried pierogis (stuffed dumplings) and kielbasa (smoked sausage) are available everywhere.

Shopping

Shoppers will appreciate the low prices and high quality of hand-knit clothing, amber and silver jewelry, embroidered linens, and such folklore items as carved wooden figurines, boxes and dolls.