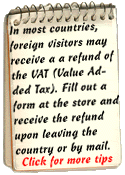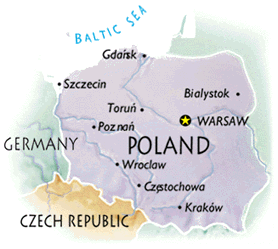 With its Old World riches- from traditional village life to priceless art in ancient castles- Poland is everyone's vacation country.

Points of Interest
Area: 120,727 square miles (about the size of New Mexico). Population: 38,700,000 (Warsaw, 1,659,400; Lodz«, 847,900; Kraków, 740,100). Language: Polish.

Highlights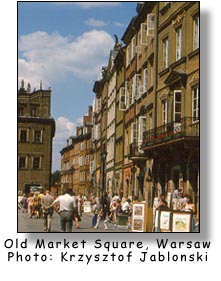 Warsaw, destroyed during World War II, has been lovingly restored to its original splendor. The city abounds in memorable attractions: the Old Town, the Barbican defense walls, the Royal Castle, the Baroque glories of Wilan—w and the Ghetto Memorial. At the same time, Warsaw is the exciting center of the country's economic revitalization.
Krakow, a treasure trove of historical monuments, was long Poland's capital. Its history, said to have begun at the end of the 10th century, reached a zenith under Casimir the Great in the 14th century. In 1977, the city's spiritual leader, Karol Cardinal Wojtyla, was elected Pope John Paul II.
A tour is an unforgettable step into the past, from Wawel Hill with its palace and coronation chapel, to the grand Market Square ringed by St. Mary's Church, Cloth Hall and Jagiellonian University, whose illustrious students include the great astronomer Nicolaus Copernicus.
Gdansk is where a series of shipyard strikes in 1980 gave birth to the Solidarity movement. The city has been restored to its medieval grandeur. Among the attractions are the Neptune Fountain, Town Hall, the picturesque waterfront and the Solidarity Monument at the old Lenin Shipyard.
Zakopane, a year-round resort center, is surrounded by the snow-capped Tatras, the high peaks of the Carpathian range. Long a mecca for sportsmen, it attracts hikers, campers and skiers.
The Mazurian Lake District is a favorite vacation area. This complex of 1,000 lakes of Ice Age origin is interconnected by canals. The area also abounds in nature preserves. Near Gdan«sk are Gdynia, a modern Baltic port, and Sopot, an Old World seaside resort of grand hotels and holiday pleasures.