Attractions
Ateneum, Helsinki. The National Gallery contains Finnish art from the 18th century to 1960, and modern art from abroad.
National Museum of Finland, Helsinki. Sections on archaeology, history and ethnology.
Museum of Applied Arts, Helsinki. Exhibits of industrial artwork, designs and artistic handicrafts from the second half of the 19th century to the present.
Suomenlinna Fortress, Helsinki. Celebrating its 250th anniversary in 1998, this 18th-century fortress is built on islands near the harbor is accessible by ferry from Market Square.
Heureka Science Center, Vantaa. Exhibition and hands-on activity center.
Ainola, Järvenpää. The home of composer Jean Sibelius has been made into a museum. Sibelius related the saga of his native land in the symphonic poem Finlandia.
Handicrafts Museum, Turku. A collection of original 18th-century cottages where Finnish crafts are displayed.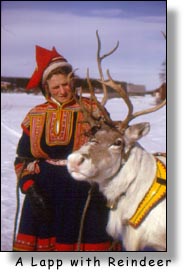 Aboa Vetus and Ars Nova, Turku. Aboa Vetus (Old Turku) displays the history of Turku and Finland from the Middle Ages to the present. The adjacent Ars Nova is a museum of contemporary art.
Arktikum House, Rovaniemi. Two independent institutes, the Arctic Center and the Provincial Museum of Lapland, share the building. Exhibits feature the Lapp lifestyle and the Arctic.
Something Special
In 1902, three architects built a joint residence called Hvitträsk. Saarinen, Gesellius and Lindgren (who also designed the Helsinki railway station and the National Museum among other projects) used logs and natural stone to blend in with the peaceful woodland setting. The main building was both home and office for the architects and their staff. A round trip to Hvitträsk is included in the Helsinki Card.