Entertainment, Dining, and Shopping in Finland...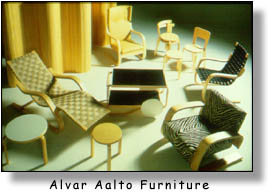 Entertainment
The national opera performs in Helsinki from September through May at the magnificent new Finnish National Opera and Ballet House, designed by Eero Hyvämäki, Jukka Karhunen and Risto Parkkinen. In July, the Finns celebrate the long days and warm weather of summer with the Savonlinna Opera Festival.
The Pori Jazz Festival is also scheduled for July, with free street concerts as well as ticket performances by jazz stars from Europe and the U.S.
Finland was the second Nordic country (Denmark was the first) to offer gambling with the 1991 opening of a casino in the Ramada Presidentti Hotel in Helsinki.
Food & Drink
At crayfish time (mid-July through September) this delicate crustacean is a national treasure; herring, on the other hand, is prepared year-round in a variety of ways. From spring to fall, there are 40 different kinds of delicious mushrooms and as many ways to cook them. Dine in the many restaurants that feature reindeer and wild fowl of the region. Try Finnish pancakes and the voileipäpöytä (smörgåsbord). Finish your meal with cloudberry or arctic brambleberry liqueurs.
Shopping
Specialties include Iittala crystal, Marimekko textiles and fashions; fine china made by Arabia; world-renowned Lapponia jewelry; and luxurious furs, including Saga mink and Nakara shearling, at affordable prices.
Finland still represents good value for Americans. More than 2,000 stores and shops are affiliated with the tax-free shopping program; a minimum purchase of about $23 is required. Duty-free shops are found aboard ships that sail from Finnish ports as well as at Helsinki/Vantaa Airport.