---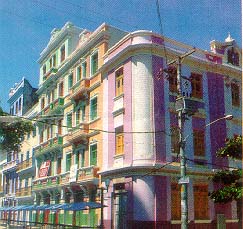 The Casa da Cultura de Recife, Recife's cultural marketplace, was once a colonial prison. It has since been transformed into a centre for traditional arts. Excellent musical and dance performances often take place right outside the building. The Casa da Cultura is an excellent place to obtain tourist information and start an acquaintance with the region's cultural arts.

A true gem of Recife is the Oficina Ceramica Francisco Brennand, the studio, workshop, and museum of one of Brazil's best known artists, located a few kilometers outside of the city. The colonial ceramics factory that Brennard converted into his atelier is surrounded by thick, original forest. Within the gallery are displayed over two thousand imaginatively placed pieces: Balaclava- hatted worms, lizards bursting from parapets, geese with helmets, and a crazy collection of other fanciful objects d'art (some of them cheerfully risqué) make the memorable Olaria and its a must-see. There is a sales outlet in Recife's Boa Viagem district.

Within Recife itself is the Horto Zoobotanico, a newly renovated zoo and botanical garden. Also in the city is the Museu de Homen do Nordeste, a highly acclaimed museum of anthropology that displays artifacts of the region's rich cultural past.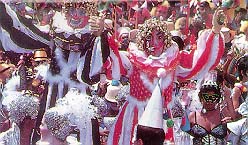 The Recife-Olinda Carnival may be the best in Brazil. Its unusually early means visitors can catch the opening festivities and still have time to enjoy other Brazilian carnival celebrations.

There are excellent beaches south of Recife, with a calm sea, crystal clear waters, white sand dunes, and friendly people. The reef that protects the city runs parallel to the coast for many miles, and the entire region offers outstanding dive opportunities. Fishing villages dot this part of the coast, and these are excellent places to dine on fresh-caught seafood.

Boa Viagem, an 8 km promenade along the Atlantic, is widely regarded as Recife's most picturesque locale. A major attraction along the promenade is an exposition of the arts and crafts of Pernambuco, which takes place every day in front of the Boa Viagem Church.

About 40 minutes by car from Recife is Olinda, the old capital of Brazil. Founded in 1537, Olinda is Brazil's most cherished historical city, and the abundance of 16th and 17th century churches and houses has inspired Unesco to adopt the town as a world heritage site.
---
Copyright (c) 1998 - 2006 interKnowledge Corp. All rights reserved.