T H E I S L A N D S
..................................
Nassau/Paradise Island is the home of the Bahamian national capital. Welcome to Nassau, bustling hub of The Bahamas since the shipwrecking days of the legendary pirate Blackbeard. Prized for its sheltered harbour, the city made history and preserved it beautifully in Victorian mansions, cathedrals, 18th-century fortresses and a Queen's Staircase whose 66 steps lead to a view not to be missed. Nassau is home to weatherbeaten, ancient forts; elegant, noble architecture; and fine local and international crafts and goods, from handmade lengths of batik to Rolex watches. An abundance of posh resort hotels, casinos, cabaret shows, and cruise ship docks make Nassau a vibrant center for entertainment as well as commerce.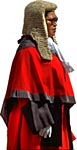 Parliament Square in downtown Nassau is the traditional center of the Bahamian government. Here, picturesque pastel buildings erected in the early 1800s by Loyalists, including the Houses of Parliament, the old Colonial Secretary's Office, the Supreme Court, surround a marble statue of Queen Victoria. Each season, the Opening Ceremonies of the Supreme Court fill the square with pomp and pageantry. Further downtown stands Fort Charlotte. Built in 1788, it is complete with moat, open battlements and dungeons. Standing by this impressive structure, one can almost hear the sound of cannon fire and the chilling laughter of marauding pirates above the splashes of waves. For a larger perspective of Nassau, go across the Cay to Coral Island, with its hundred foot tower and commanding view. Or descend into its underwater observatory for close encounters with stingrays and other creatures. You can even send details of your adventure from the world's only underwater mailbox. For encounters of a different kind, venture east and cross the bridge from the town of Nassau to "Paradise," with resorts, casinos and exciting nightlife on an island formerly called "Hog." Its transformation is not unlike Cinderella's putting on the glass slipper. For years the island stood completely undeveloped, its beaches and tropical splendor unnoticed by the world. Suddenly, with the addition of luxurious hotels and a sparkling casino, it was transformed into one of the most glamorous and celebrated resort centers in the world, combining exclusive tranquillity and lots of action. Reclusive millionaire Howard Hughes and the former Shah of Iran are among those who have found refuge here. As you go east, just past the bridge to Paradise Island, there is the boating heart of Nassau/Paradise Island with a number of marinas and boats for hire. The East End is also a delightful residential area showing the full flavour of the colonial past in its architecture and horticulture. Big houses with wide breezy verandas face the sea. Cable Beach, with its luxury hotels, casinos and beachfront, got its name in 1907 from the laying here of transatlantic telephone cables linking what was an isolated Bahamas to the rest of the world. But these days, the world comes to The Bahamas to see what it has been missing.

For those who prefer a quieter, more serene Nassau/Paradise Island, it can be found farther west. Indeed, once you leave Nassau, the pace is slower. For example, the section of West Bay Street that leads to Cable Beach is nicknamed "Go Slow Bend." Beyond Cable Beach, the island is transformed. Large tracts of pine trees and rolling hills dominate the central portions of Nassau/Paradise Island, and the island's perimeter is marked by miles of fine white sand beach. The Coral Harbour development is a quiet, opulent community in a palm-clad setting. Its winding canals offer easy access to the sea. West of Coral Harbour, there is Adelaide, a tiny village with narrow streets. It was one of the first Black settlements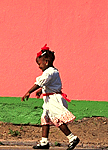 established after the abolition of slavery. The area is a lovely, secluded spot for fishing and swimming. At the tip of the island, there is Lyford Cay, an exclusive residential enclave. After golfing or tennis or swimming, why not try some of the native cuisine of The Bahamas: Conch fritters, grouper fingers, peas 'n' rice, boiled fish, johnnycake and guava duff are just a few of the tasty dishes, all of which go just right with a tropical drink in your hand. From casinos, cabarets, magic acts and acrobatics to moonlight dinner cruises and theatre performances, Nassau/Paradise Island offers more options for nightlife than there are hours in the day to experience them all.
See the best that Nassau has to offer all in a combined tour. Explore Nassau's most historical sites, visit Ardastra Gardens and Atlantis Paradise Island.
For this tour, diving courses, Powerboat Adventures and fine dinner cruises, please click here.
Tours starting from US$12 per person.
Geographia has partnered with Viator to provide exciting adventure experiences in the Bahamas.