PRESS RELEASES
---
Latest News from Antigua and Barbuda
Colin James – CEO of the Antigua and Barbuda Tourism Authority (ABTA)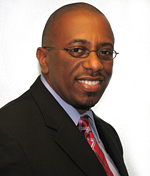 February 25, 2009

Dear Tourism Partner,

I am pleased to announce the establishment of Antigua and Barbuda Tourism Authority (ABTA) which was officially launched on February 1, 2009. By way of introduction, I have been appointed Chief Executive Officer of this new statutory body.

With the challenges that we face with the downturn in the global economy, it is critical that we have a marketing body that is totally focused on developing marketing strategies and competitive programs that will continue to strengthen and promote tour tourism product.

To give you some background on the ABTA, the primary role of this organization will be to coordinate the efforts of all of our overseas offices to market the destination to drive visitor arrivals. The authority will also be responsible for increasing airlift from all source markets. The ABTA will be governed by a Board of Directors that will include key stakeholder representation from various Governmental and industry related organisations.

Clearly, my appointment comes at an extremely critical time when many destinations in our competitive set have increased their marketing budgets and overall efforts to defend their competitive positions. I am on a quest to attract and harness some of the sharpest minds and expertise in the tourism industry and mobilize a dynamic and savvy group of stakeholder professionals who will commit to executing the formidable, yet realizable task of effective destination management and marketing.

As a primary stakeholder in the tourism industry, I want to recognize your professional expertise and insights and extend an invitation to you to continue to make a significant contribution to the development of this important sector. As we embark on the task of transforming and rebranding our tourism product, I encourage you to submit your ideas and strategic guidance to assist me and my team in the management, marketing and execution of this important vision.

Our offices are located at the ACB Financial Center on High Street, where I can be reached on telephone 268-562-7601. I truly welcome your comments and feedback.
In the next few weeks I hope to conduct an extensive familiarization tour and look forward to the opportunity to meet with you to review your product and overall operations. I hope that you will join me and my team as we embark on this exciting but challenging journey to assess and highlight our unique selling points, strengthen our cultural identity and craft effective marketing strategies that will broaden the appeal and competitiveness of the destination.

Sincerely,

Colin James
Mr. Colin C. James
Chief Executive Officer
Antigua and Barbuda Tourism Authority (ABTA
# # #
---
---

This page, and all contents of this Web site are Copyright (c) 1996-2010 by interKnowledge Corp., New York, NY. All rights reserved.