---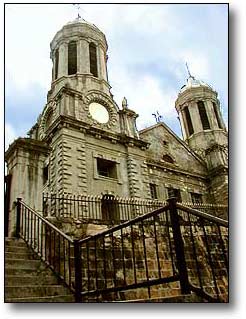 The skyline of St. John's, the capital and largest city of Antigua and Barbuda, is dominated by the magnificently evocative white baroque towers of St. John's Cathedral. Built in 1845, the church is now in its third incarnation, as earthquakes in 1683 and in 1745 destroyed the previous structures. The towers are the first sight of Antigua for about half of the island's visitors each year, many of whom arrive by boat. With its recently completed cruise ship dock and several hotels, St. John's is a lively hub for shopping and dining.
For those interested in the early history of the island, there is the Museum of Antigua and Barbuda, housed in the colonial Court House (1750). The museum displays both Arawak and colonial artifacts recovered on archaeological digs on the islands. It also features a thought-provoking, life-size replica of an Arawak house, models of sugar plantations, etc.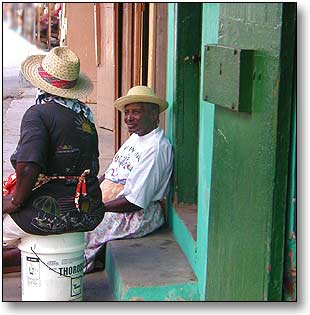 On Friday and Saturday mornings, be sure to visit the vibrant farmers market on the southern edge of the city. Folk crafts, colorful tropical fruits, and a buzzing crowd make for a lively morning.
Click here to see what visitors are saying about St. John's.
---
---

This page, and all contents of this Web site are Copyright (c) 1996-2010 by interKnowledge Corp., New York, NY. All rights reserved.