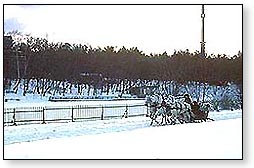 Visas
Travel in Russia has become easier than ever. Remember, however that visas are required. A complete explanation of the process can be found here.

Water
Water quality varies widely in Russia. Your best bet is to drink and brush your teeth only with bottled water. Be careful to avoid ice and raw foods and vegetables.

Crime
With the demise of the Soviet police state crime has been rising throughout Russia, however, it is still safer here than in many American cities. Precautions include not flaunting valuables, or walking alone at night through city streets or parks.

Taxis
In Russia, taxi fees are usually negotiated with the driver ahead of time. Do not use gypsy cabs or accept rides in cabs that already have a rider.

Tipping
Tipping is increasingly expected at restaurants. Tip 10-15% depending on service.

Electricity
Electricity throughout Russia is 220 volt/50 hz. The plug is the two-pin thin European standard. Be sure to bring your own converter as most places in Russia do not carry them.

Currency
All prices are generally quoted in rubles. Currency can be freely converted at banks, hotels or kiosks specifically for tourists.

Telephones
Despite the recent rapid improvements in the telecommunications infrastructure, telephoning in Russia can be difficult and expensive. Best bet is to use the phone at your hotel or use AT&T, Sprint or MCI's USA direct services. Tokens are required for street pay phones, which can be purchased at newsstands, in some stores, and many kiosks.

Time
Time is GMT +3 for both Moscow & St. Petersburg.

Medical Care
Remember to bring any medications you may need. Check with your health insurer before you depart to ascertain your coverage in the event of emergency. Many insurance providers offer specialized riders which can cover emergency evacuation.
---

Copyright (c) 1996-2006interKnowledge Corp. All rights reserved.