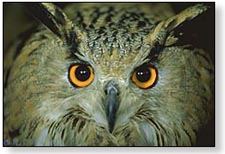 It would be easy to spend several decades getting to know Russia's great cities alone, but visitors should know that there is far more to do in today's Russia. That much of the country consists of spectacular and nearly virgin terrain makes Russia an adventuresome traveller's dream. In the last few years, the Russian government has opened up enormous areas that for decades have been closed to virtually all human visitation. For the truly intrepid, Russia presents a lifetime's worth of unexplored territory. For those whose spirit of adventure is leavened by a taste for relaxation, there are plenty of places to visit that are within easy striking distance of a comfy hotel, a river cruise boat, or even a major city. This page provides only a brief glimpse of the possibilities that now exist.

Hiking, Trekking, and Nature Tours
With climates ranging from arctic icecap to subtropical forests, there is no limit to to the choices available for outstanding trekking and hiking. There are, however, certain regions of such remarkable beauty that they deserve special attention. In the southwest and the southern border regions lie the Caucasus and Altai mountains. Both ranges are comparable in climate and ecology to the Alps or the Rocky mountains, with alpine mountain valleys ringed by evergeeens and carpeted with wildflowers. In the southeast is the wondrous expanse of Lake Baikal, nestled in a massive mountain valley ringed by protected nature reserves and parks. In the Far East, trekkers can explore the dramatic volcanic peaks and steaming hot springs of the Kamchatka peninsula. Closer to the developed western region of Russia lie the ancient Urals, whose gentle slopes and dappled birch forests invite daylong walks in the woods. In the Far East, the land is densely populated with wildlife, including bears, elk, eagles, and even the rare Siberian tiger. Expert and reliable guide companies have sprung up all over Russia in recent years, making expeditions to even the most remote regions possible for Western visitors. Tours specializing in birdwatching, volcanoes, mountaineering, and river travel in remote regions are all now possible in Russia.
---
Mountaineering and Alpine Skiing
Russia possesses a number of great mountain ranges, some of which are barely known in the west. The Caucasus, Altai, Sayan, and Stanovoy mountains all offer fantastic mountain climbing, as do some of the peaks along the Kamchatka peninsula. Alpine skiing facilities are thus far rather limited in Russia, although they should improve rapidly in the next several years. The best facilities are to be found in the western Caucasus, around Dombay.
---
Hunting and Fishing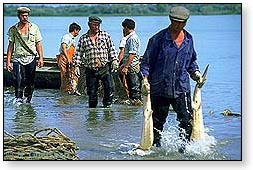 Hunting and fishing in Russia are activies apt to astound the average sportsman from the West. With so much territory having been closed to outsiders for decades, the rivers and mountains of Russia are still abundant with game. The country has begun to experience problems with illegal hunting and fishing expeditions in protected areas. However, there are many reputable companies that lead expeditions to the country's legislated game preserves. Particularly in the Far East, opportunities for salmon fishing and bear hunting are unmatched anywhere else on earth.
---
Wildlife Preservation in Russia
--The Example of the Siberian Tiger
It should come as no surprise that the same removal of restrictions that has made legitimate hunting possible in such regions has also led to an enormous increase in poaching. Many species unique to their Russian habitats and only recently rediscovered by visitors and naturalists from around the world are now threatened with extinction. Among the most threatened species are the Amur and Anatolian leopards and the great Siberian tiger, the world's largest cat. Siberian tigers can reach lengths of up to 13 ft (4 m) long, including the tail, and may weigh as much as 650 lb (290 kg)--much, much bigger than any mere lion. They are, in their natural habitat, one of the most magnificent sights in nature. By some counts, there are as few as two hundred left. We encourage visitors to Russia, and to these pages, to take an active interest in preservation efforts. The easiest way to help is to contribute to any of the major wildlife preservation organizations, among which are The Audubon Society, The Wilderness Society, The Sierra Club, The Nature Conservancy, and The World Wildlife Fund.
---
---

Copyright (c) 1996-2006 interKnowledge Corp. All rights reserved.