Under its new agricultural policy, the Government has initially earmarked 36,148 prime acres of what is called Crown Land to be used for agricultural purposes. The goals of the policy are to encourage agriculture in an effort to aid the growth of the economy and foster less dependence on the tourism sector.
Bahamas Investment Authority

Establishing a Financial Institution

Banks & Trust Companies

Insurance Industry

Mutual Fund Managers

Trust Formation

Incorporation Procedures

International Business Companies (IBCs)

Shipping Registry

Export & Import Trade

Agriculture

Freeport Free Trade Zone

Manufacturing in The Bahamas

Tourism Development

Real Estate & Second Homes

Labour Standards in The Bahamas

Infrastructure

Telecommunications

Legal Firms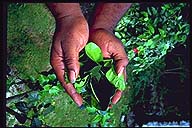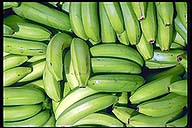 Agriculture in The Bahamas
Agricultural Land
Ninety percent of the agricultural land in The Bahamas is government-owned and falls under the auspices of the Ministry of Agriculture & Fisheries. The government has instituted a new policy to utilize these lands to aid in the growth of the economy and foster less dependence on the tourism sector.

The Ministry of Agriculture (Incorporation) Act, 1993 gives the Minister of Agriculture authority to hold, lease, and dispose of agricultural land, to enter into contracts, and to sue and be sued. The Minister does not have the power to sell agricultural land, but is authorized to lease land for periods up to two consecutive 21-year periods. Under this new policy, the Government has initially earmarked 36,148 prime acres of what is called Crown Land to be used for agricultural purposes. This acreage is located in the following areas:
13.869 acres in Andros
11,737 acres in The Abacos
10,542 acres in Grand Bahama Island
Currently, applications for the use of agricultural lands number in excess of 500, with approximately 170 being approved by August 1994. Additional land will be made available in other areas in the near future.
---
The Bahamas' Agricultural Sector
In 1994, a Census for Agriculture was conducted, the first since 1978. It is currently being studied and is expected to provide crucial information on the country's agricultural sector. Early examination of data has indicated that there are approximately 1,800 farms in The Bahamas. Some of these include:
Bahama Palm Groves -- leases 1,200 acres of land on an old Abaco sugar estate.

R.A. Hewitt & Sons of Ontario, Canada -- grows citrus fruits (limes, tangelos, grapefruits, oranges and lemons) on 500 acres.

The Abaco Cooperative Society -- allocated 1,000 acres for its members; each uses 25 acres.

Bahama Star -- runs a 3,000+-acre citrus orchard in Abaco.

Bahamas Citrus Growers -- exports 95% of their product to the US, Canada, Europe and the Far East. The company has 2,000 acres of mature citrus orchard.

Brookwood Farms Ltd. -- has developed more than 1,000 acres of orchard on Grand Bahama Island, producing mainly Persian limes and avocados for export to Europe, Canada and the US. They exported 1,674 tons of produce in 1993.

Kendall Foods -- operates papaya orchards on the island of Eleuthera.
More than 5,000 acres of agricultural land in The Bahamas are used for citrus production. Poultry, winter vegetables, and citrus fruits are the mainstay of the agricultural sector, which is concentrated in The Abacos. In 1993, about 14 million pounds of poultry meat was produced, valued at $15.3 million; egg production was estimated at 4.15 million dozen eggs, valued at $4.85 million; and agricultural exports were an estimated 18,794 tons. In addition to citrus fruits, exports included honeydew, cantaloupe, watermelon and squash.
Packing houses are located in Andros, Cat Island, Exuma, Long Island, and Eleuthera. There is also a wholesale Produce Exchange in Freeport, Grand Bahama Island, and at Potter's Cay, New Providence Island.
It is anticipated that the agricultural export subsector will continue to grow in The Bahamas, with increases in the acreage of citrus and winter vegetables planted in Abaco for the Florida market. Growth is also expected in the volume of winter vegetables for export, particularly cucumber, green pepper, squash, melons, and tropical fruit.
To even the flow of produce on the market during the 6-8 month season when products such as cabbage, tomatoes, and sweet peppers are traditionally over-supplied, the Department of Agriculture has encouraged farmers to produce sweet potatoes, bananas, onions, Irish potatoes, and pigeon peas, which are in demand year-round. Farmers in Abaco, Andros, New Providence and Grand Bahama are also persuaded to establish orchards to capitalize on the large export market for Persian limes, grapefruits, and exotic tropical fruits.
The establishment of Bahamas Dairy Farms on Grand Bahama Island in 1990 revived The Bahamas' dairy industry. The farm's goal is to have 316 heads of milking cows producing 1.4 million litres of milk per year, by 1999.
---
Government Incentives & Programmes
Under the Agricultural Manufactories Act, subsidies are available for Bahamian farmers in the form of interest-free loans for the purchase of supplies and exemption from duties on a wide range of products, including building suppliers, processing materials and farm trucks.

The Agricultural Land Policy aims to expand livestock production to encourage each major island to become self-sufficient in pork and poultry. A top priority is the establishment of a modern meat processing plant. The Department of Agriculture is actively involved in the development of a national mutton production program. This program is specifically targeted at small farmers in the central and southern Bahamas.

Government policy is to encourage farmers in the northern Bahamas, especially The Abacos, Grand Bahama Island and northern Andros, to market their own products. Farms in these areas now represent more than two-thirds of all produce sold. In the south, where there is less rainfall, low population, poorer soil and underdeveloped infrastructure, farmers benefit from more Government support.

A technical manpower development program has been implemented to enhance training in the Department of Agriculture. All new schools in Grand Bahama Island and New Providence Island will include an agricultural programme.

The Gladstone Road Agricultural Centre (GRAC), on New Providence Island, consists of Food Technology, the Animal Feeds Unit and the Central Agricultural Station. In 1994, a modern 24-sow unit piggery was constructed at GRAC, with assistance from the Republic of China. The piggery is stocked with high quality animals from the US which will be used to produce improved breeding stock for sale to small pig farmers and to demonstrate a new system of pig rearing.
---
Agricultural Imports
A Disease Insect Surveillance Unit monitors the importation of fruit and vegetables into The Bahamas. All commercial importers of fresh produce, ornamentals, meat, milk, eggs, and poultry must obtain permission from that Department prior to importation. The fee is $2 per permit.

For more information, contact:

Bahamas Agricultural & Industrial Corporation (BAIC)
Levy Building
P.O. Box N4940
Nassau, N.P., The Bahamas
Tel: (242) 322-2740
Fax: (242) 322-2123
---