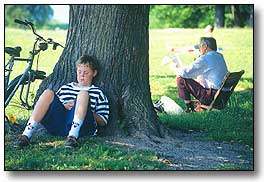 Alcohol Restrictions
Banking and Business Hours
Climate
Day Temperatures
Clothing
Credit Cards
Diplomatic Representatives in North America
(US) Dipl. Representatives in Scandinavia
(Canadian) Dipl. Representatives in Scandinavia
Duty Free Allowance
Electric Current
Electronic Equipment
Emergency Telephone Numbers
Heritage
Guides and Interpreters
Language
Medical Care
Midnight Sun
Passports and Visas
Pets
Public Holidays
Shopping
Smoking Restrictions
Time Difference
Tipping
Scandinavian Tourist Offices in North America
Tourist Offices in Scandinavia
Travel for the Physically Challenged
Weights & Measures
---
Wine, spirits and strong beer are sold only from state-licensed Systembolaget, which are generally open Mon-Fri from 9:30 am-6:00 pm. Some are also open on Saturdays, evenings, and holidays.
Alcohol may be sold to persons 20 years or older. Light beer is sold by local stores to persons over 18. Most restaurants are fully licensed to serve alcohol to persons over 18.
BANKING HOURS
Mon–Fri 9:30 am–3:00 pm
Prolonged opening hours once a week: 9:30 am–6:00 pm
STORE HOURS
Mon–Fri 9:30 am–6:00 pm
Sat 9:30 am–1:00/4:00 pm
Sun 12:00 pm–4:00 pm (department stores in major cities)
In Sweden, many convenience stores ("närbutiker") are open 7:00 am–11:00 pm in major cities, such as Stockholm, Gothenburg and Malmö, and in smaller cities many "närbutiker" are open until 10:00 pm every day. Essential groceries may also be bought from gas stations, some of which are open 24 hours a day.
DENMARK, FINLAND, NORWAY and SWEDEN: Many airport, harbor and railway station branches are open longer hours for exchange of currency. These hours have slight local variations.
Visitors to Scandinavia will find the region's climate much like that of the northern and New England states in the U.S., but decidedly more solar than polar and more dry than wet. Thanks to the warming effects of the Gulf Stream, Scandinavia has relatively mild winters. Above the Arctic Circle in Finland, Norway and Sweden, winter (December-February) can be described as crisp and invigorating. Scandinavia's northerly position has a definite summer advantage in that temperatures are rarely extreme and humidity levels are not high. The four seasons are distinct in all five countries. The inter-annual variability of the climate is large, especially between winters. See pages 8–9.
Day temperatures (F)—Average Maximum
DENMARK FINLAND ICELAND NORWAY SWEDEN
High/Low High/Low High/Low
Copenhagen Helsinki Ivalo Reykjavík Oslo North Cape Malmö Stockholm Kiruna
January 32 26 14 35 24 26 35/27 31/23 15/-2
February 32 27 16 37 25 26 36/27 31/22 17/0
March 35 33 26 38 32 28 41/31 37/27 24/7
April 44 44 36 42 40 32 50/36 47/34 33/18
May 53 57 47 49 51 38 61/44 60/43 45/30
June 60 66 60 53 59 44 68/52* 69/52* 58/41*
July 64 72 65 56 61 50 70/55* 71/56* 62/45*
August 63 66 60 55 59 50 70/54* 69/55* 58/42*
September 57 57 49 50 51 44 62/50 59/48 47/34
October 49 48 36 44 43 37 54/44 50/42 35/24
November 42 39 25 38 33 32 45/37 40/33 24/10
December 37 31 17 36 26 28 38/31 34/26 18/2
To convert Fahrenheit into Celsius = (F - 32) x 0.555.
To convert Celsius into Fahrenheit = (C x 1.8) + 32*
During the summer of 1999 temperatures held steady around 80-90F with constant sunshine and warm waters (70-75F).
Average maximum often evens out the actual temperatures.
Daylight
From early May until late August, Scandinavia's sun brightens the night and lengthens your client's sightseeing days. An average June day in Copenhagen has more than 17 hours of daylight, for instance. The same day might have almost 19 daylight hours in Helsinki, Oslo and Stockholm and almost 24 hours of daylight in Reykjavík. The following table shows the approximate time for sunrise and sunset at various locations in Scandinavia during the whole year.
Jan. 1 Feb. 1 Mar. 1 Apr. 1 May 1 Jun. 1 Jul. 1 Aug. 1 Sep. 1 Oct. 1 Nov. 1 Dec. 1
Sweden 8:47 am 8:01 am 6:48 am 6:17 am 4:52 am 3:47 am 3:40 am 4:35 am 5:46 am 5:54 am 7:08 am 8:19 am
(Stockholm) 2:55 pm 4:01 pm 5:12 pm 7:26 pm 8:37 pm 9:44 pm 10:02 pm 9:13 pm 7:50 pm 5:21 pm 3:54 pm 2:54 pm
Sweden 8:41 am 8:08 am 7:06 am 6:36 am 5:29 am 4:36 am 4:33 am 5:17 am 6:16 am 6:14 am 7:15 am 8:23 am
(Malmö) 3:48 pm 4:39 pm 5:40 pm 7:51 pm 8:46 pm 9:40 pm 9:54 pm 9:23 pm 8:02 pm 5:43 pm 4:31 pm 3:37 pm
Sweden Darkness 8:59 am 7:02 am 5:52 am 3:43 am Sun does not set 3:02 am 5:08 am 5:53 am 7:50 am 10:14 am
(Kiruna) round 2:45 pm 4:41 pm 7:33 pm 9:29 pm 10:29 pm 8:10 pm 5:04 pm 2:55 pm 12:41 pm
the clock
Medium-weight clothes are recommended as a base for a travel wardrobe. A raincoat with removable lining is a good choice for summer visitors. A topcoat is necessary in fall, winter and spring. Comfortable, low-heeled shoes are important, not only for countryside hikes, but also for sightseeing along cobblestone streets. In top restaurants, jackets and ties are required for men. Visitors traveling on business will find that the typical businessman will wear a suit or jacket and tie to work, while women dress in business attire similar to that which is normally worn in the U.S. and Canada. Pants are acceptable.
Major credit cards, including American Express, Diners Club, Visa, CIRRUS ATM and MasterCard, are honored throughout Scandinavia at hotels, stores, banks and restaurants—depending on card type; they are also good for payment of air tickets and car rentals. Credit cards are not as universally recognized for ship and rail passage.
Visa and MasterCard can be used at 2,300 ATM-marked cash dispensers called Bankomat or Minuten, usually situated close to banks and post offices. At the FOREX Exchange offices in Sweden (31 locations), one can receive cash with American Express. American Express, Visa and MasterCard are widely accepted in most hotels, banks, stores and restaurants.
The monetary unit in Denmark (including Faroe Islands and Greenland) and Norway is one krone (equals 100 øre); in Sweden and Iceland one krona (equals 100 øre/aurar); in Finland one mark (equals 100 pennies).
No restrictions apply to importing U.S. or Canadian currency into Denmark, Finland, Iceland and Sweden. Amounts exceeding NOK 25,000/USD 3,571 in cash in Norwegian and foreign coins and notes are to be declared in Norway. Limits for exporting Scandinavian currency do not exist in Denmark, Finland, Iceland and Sweden.
Note: Large foreign bank notes may be refused by Danish banks.
DIPLOMATIC REPRESENTATIVES IN NORTH AMERICA
U.S.
Embassy of Sweden
1501 M Street NW, Suite 900
Washington, DC 20005
Ph.: (202) 467-2600 • Fax: (202) 467-2699
Consulate General of Sweden and Swedish Information Service
One Dag Hammarskjöld Plaza
885 2nd Avenue, 45th floor
New York, NY 10017-2201
Ph.: (212) 583-2550 • Fax: (212) 755-2732
Fax SIS: (212) 752-4789
Consulate General of Sweden
10960 Wilshire Boulevard, Suite 820
Los Angeles, CA 90024
Ph.: (310) 445-4008 • Fax: (310) 473-2229
Consulate General of Sweden
120 Montgomery Street, Suite 2175
San Francisco, CA 94104
Ph.: (415) 788-2631 • Fax: (415) 788-6841
Consulate General of Sweden
150 North Michigan Avenue, Suite 1250
Chicago, IL 60601-7593
Ph.: (312) 781-6262 • Fax: (312) 781-1816
CANADA
Embassy of Sweden
377 Dalhousie Street
Ottawa, Ontario, K1N 9N8
Ph.: (613) 241-8553 • Fax: (613) 241-2277
E-mail: sweden@cyberus.ca
(U.S.) DIPLOMATIC REPRESENTATIVES IN SCANDINAVIA
American Institute
Kammakargatan 62, S-111 24 Stockholm
Ph.: (8) 24 54 21
American Embassy
Strandvägen 101, S-115 89 Stockholm
Ph.: (8) 783 53 00
(Canadian) DIPLOMATIC REPRESENTATIVES IN SCANDINAVIA
Canadian Embassy
Tegelbacken 4, S-103 23 Stockholm
Ph.: (8) 453 30 00 • Fax: (8) 24 24 91
Hours: Mon-Fri 8:30 am-5:00 pm
For further information, such as information about bringing gifts and food into Scandinavia, call the consulates, listed on pages 8–10.
U.S. and Canadian visitors may import the following (1 liter = approximately 1 U.S. quart):
ALCOHOLIC BEVERAGES
1 liter of liquor or 2 liters of wine (between 16-22% alcohol content), 2 liters of wine (up to 15% alcohol content) and 15 liters of beer. Must be at least 20 years of age.
TOBACCO
200 cigarettes or 250 grams other manufactured tobacco products or 50 cigars.
The importation of some other items, including food, is restricted.
The electric current in all five Scandinavian countries is 220 volt AC in 50 cycles, and prongs for outlets differ from those in North America, so clients should bring along transformers for electrical appliances such as hair dryers and shavers. Some hotels and shops in larger cities can supply adapters.
Laptop computers that are made to work on both 110 and 220 volts can be used in Scandinavia with an adapter. Outlet prongs differ from the ones in North America. For laptop computers working on 110 volts only, transformers are also necessary. For further information, check with a computer store. Most mobile phones bought in North America cannot be used in Scandinavia.
Denmark, Finland, Iceland, Sweden: Emergency–112
Norway: Fire–110Police–112Ambulance–113
More than 12 million Americans and Canadians have Scandinavian roots. To help clients trace their ancestry, the consulates of each Scandinavian country can furnish fact sheets. Most of the original Scandinavian church, census, emigration, probate and other records from approximately 1700 to the early 1900s are on microfilm and microfiche, which can be sent to the Family History Centers for research. Gazeteers, maps, and other finding aids are also available. For more information, please contact:
Family History Library
35 North West Temple
Salt Lake City, UT 84150-3400
Ph.: (801) 240-2331 • Fax: (801) 240-1584
E-mail: fhl@ldschurch.org
Website: www.familysearch.org
The Danish Immigrant Museum, was established in 1992 to tell the immigrants' stories and to collect and preserve a vital chapter in Danish-American history.
Elk Horn, Iowa
Ph.: (712) 764-7225
Det danske Udvandrerarkiv
(Danish Emigration Archives)
Arkivstræde 1, P.O.Box 1731
DK-9100 Aalborg
Ph.: 99 31 42 20 • Fax: 98 10 22 48
E-mail: bfl-kultur@aalbkom.dk
Website: users.cybercity.dk/~ccc13656
The Institute of Migration in Turku is a national institution established in 1974 as a private foundation financed by the Finnish Ministry of Education. The institute promotes the collection and documentation of research material relating to Finnish internal and international migration, including immigrants and refugees.
Archives and Library. The archives contain approx. 1,100 sq. ft. of original materials; photographs (10,000); letters (11,000); collection of emigrant music (1,100 records); museum pieces (900), etc. The library contains more than 7,000 titles, mainly publications on international and internal migration, but also copies of most overseas Finnish periodicals. Information services are available to the public.
Research and Publications. The Institute seeks to improve the conditions for research into migration and develop cooperation among the organizations and individual researchers involved. The Institute maintains a research register for completed, in-progress and planned research. Various publications in Finnish, Swedish and English, along with the "Siirtolaisuus-Migration" Quarterly, promote this research world-wide.
The Emigrant Register was established in 1989 as a part of the Delaware 350th Anniversary, to commemorate the beginning of Finnish Emigration to North America. Information available on computer includes data on about 390,000 Finnish emigrants collected from passenger lists of the Finnish Steamship Company between 1892 up to the late 1920s, Finnish passport lists from 1890 to 1915 (the years may vary regionally) and documents of deceased Finns before 1950. The fee for a inquiry is approx. USD 25.
Exhibitions

There are five special exhibitions: Emigration from Finland to 1) the United States, 2) Australia and 3) Canada; 4) Delaware 350 and 5) Find your Roots. In addition, temporary exhibitions are on display in the Institute.
The Kaarle Hjalmar Lehtinen FundIn December 1982, a Finnish-American, Kaarle Hjalmar Lehtinen donated USD 100,000 to the Institute. The purpose of the Fund is to assist research into Finnish migration, especially to North America.
The Niilo S. Alho and Mrs. Helen M. Alho FundIn 1996, Finnish-Americans, Mr. Niilo S. Alho and Mrs. Helen M. Alho made a donation of $112,500 to the Institute of Migration to be invested in a fund bearing their names. The purpose of the Fund is to assist research on Finnish migration and to finance the Institute's work in documentation, in publishing research reports, in preparing exhibitions and in promoting international cooperation.
Institute of Migration
Piispankatu 3, FIN-20500 Turku
Ph.: (2) 231 7536 • Fax: (2) 233 3460
E-mail: maikal@utu.fi
Website: www.utu.fi/erill/instmigr
Kansallisarkisto
(National Archives of Finland)
Rauhankatu 17, FIN-00170 Helsinki
Ph.: (9) 228 521 • Fax: (9) 176 302
E-mail: kansallisarkisto@narc.fi
Website: www.narc.fi
Sukuseurojen Keskusliitto
(Central Association of Genealogical Societies)
Työmiehenkatu 2, FIN-00180 Helsinki
Ph.: (9) 694 9320 • Fax: (9) 694 9320
E-mail: tsto@ssk.inet.fi
Website: personal.inet.fi/yhdistys/ssk
Suomen Sukututkimusseura
(The Genealogical Society of Finland)
Liisankatu 17A, FIN-00160 Helsinki
Ph.: (9) 278 1188 • Fax: (9) 278 1199
E-mail: sukututkimusseura@genealogia.fi
Website: www.genealogia.fi
Thjódskjalasafn Íslands
(National Archives)
Laugavegur 162, P.O. Box 5390
IS-105 Reykjavík
Ph.: 562-3393
In Norway there are emigration days and festivals in several places (e.g., Stavanger, Kvinesdal, Vik in Sogn, Kristiansund).
Norsk Slektshistorisk Forening—
Norwegian Genealogical Society
Akersgt. 7, P.O. Box 59-Sentrum, N-0101 Oslo
Ph. and Fax: 22 42 22 04
Hours: Mon and Thu 11:00 am–8:00 pm
Closed mid Jun.–mid Aug. and school holidays.
The organization has a library of various documents and historic material available for the public. Mr. Jan Kristiansen, Secretary, offers assistance in genealogical research for an hourly rate.
The Norwegian Emigrant Museum
Åkershagan, N-2312 Ottestad
Ph.: 62 57 48 50 • Fax: 62 57 48 21
E-mail: knut.djupedal@emigrant.museum.no
The Emigrant Museum is an open-air museum with buildings made by Norwegian settlers in the U.S. containing archives, letters, church books and other useful information for those seeking information on the history of the emigrants. Assistance is offered for those who wish to trace their ancestry in Norway.
The Norwegian Emigration Center
Strandkaien 31, N-4005 Stavanger
Ph.: 51 53 88 60 • Fax: 51 53 88 63
E-mail: detnu@telepost.no
The Emigration Center is a genealogy and research center with sources including parish registers, passenger lists, national census and local history books, covering all of Norway. The Center provides assistance to those doing genealogical research. A minimum fee of USD 30 is charged for each written request. For personal assistance at the center a fee is charged at hourly rates. The Emigration Center also arranges an annual Emigration Festival, and Heritage Tours which include visits to the House of Cleng Peerson and the famous exhibition Promise of America.
The Swedish Emigrant Institute, a national research center, helps clients find presently living relatives and establish contact with them. The Institute also arranges courses in genealogy and assists in the reading of old hand-written documents. The Institute has Europe's largest collection of Emigration history and has a 13,000 sq. ft. space for exhibitions, library, archives and reading rooms. The Institute's collections cover the 1846–1930 period of Swedish overseas migration, during which time 1.2 million people left Sweden. The archives contain approximately 6,000 ft. of materials, the library has over 30,000 titles (as of 1996), and the comprehensive database and church record inventories contain literally millions of names, dates and places. The House of Emigrants also contains exhibition halls with permanent and temporary displays.
Researchers are requested to get in touch well in advance, and give as many details as they can about their ancestors, such as: name, place of birth, date of birth, emigrant data. This enables the staff to prepare for a researcher's visit and to make it as successful as possible. Information about fees for research by the staff can be obtained in advance, on request.
The Swedish Emigrant Institute—
The House of Emigrants
Box 201, S-351 04 Växjö/Småland
Ph.: (470) 201 20 • Fax: (470) 394 16
Website: www.svenskaemigrantinstitutet.g.se
Släktforskarnas Hus
(The Research House)
Leksand/Dalarna
Ph.: (247) 122 80 • Fax: (247) 138 50
Authorized guides and interpreters are readily available through local tourist offices in all five Scandinavian countries. Incoming operators in Scandinavia (see chapter 2) can also make the necessary arrangements.
STOCKHOLM
Guide & Group Booking
Stockholm Information Service
Svartmangatan 9, S-111 29, Stockholm
Ph.: (8) 789 24 96 • Fax: (8) 789 25 10
E-mail: guides@stoinfo.se
Website: www.stoinfo.se
WEST
Göteborg & Co
Kungsportsplatsen 2, S-411 10 Gothenburg
Ph.: (31) 61 52 50 • Fax: (31) 61 52 80
E-Mail: turistinfo@gbg-co.se
Website: www.gbg-co.se
CENTRAL
Uppsala Turist & Kongress AB
Fyris Torg 8, S-753 10 Uppsala
Ph.: (18) 27 48 18 • Fax: (18) 69 24 77
SOUTH
Malmö Tourism & Congress
Central Station, S-211 20 Malmö
Ph.: (40) 30 01 50 • Fax: (40) 23 55 20
E-mail: info@tourism.malmo.com
Website: www.malmo.com
Smålands Turistråd, Jönköping
P.O. Box 1027, S-551 11 Jönköping
Ph.: (36) 19 95 71 • Fax: (36) 71 43 01
E-mail: info@smalandturism.com
Website: www.smalandturism.com
Your clients can throw away their phrase books when they go to Scandinavia. Most Danes, Finns, Icelanders, Norwegians and Swedes have a working knowledge of English. In fact, Scandinavians are famously multilingual, with English only one of several "second" languages spoken freely throughout the region.
Most hotels and other places of accommodation in Scandinavia maintain contact with a nearby doctor who can be summoned quickly in case of illness. Emergency medical care is supplied by municipal authorities, and hotel staff can direct guests to local emergency centers or hospitals. In Finland, Iceland, and Sweden, citizens of EEA countries must have an E-111 form, otherwise the patient must pay in full. Citizens of other countries will be charged in full. Emergency treatment in Danish public hospitals is free of charge. In Norway all medical treatments must be settled in full. Fees for all medical services, usually payable in cash, are reasonable by international standards. Contact your insurance agent or broker before traveling to check if your health plan is valid in Scandinavia.
Travelers taking prescribed medicines should be sure to bring along a supply large enough to last throughout the trip because some medicines available in North America are not on the market in Scandinavia. It should be noted, however, that medicine containing narcotics may in some cases only be imported in quantities sufficient for a two-week stay, and some cases only with a special permission. Travelers should contact diplomatic representatives (see page 8–10). Clients running out of prescribed medicine will need a Scandinavian doctor's prescription to obtain new supplies.
Oxygen tank refills must be ordered one week in advance (minimum 2-3 working days for emergencies). Information must be given as detailed as possible regarding current tank type, type of hose and use of oxygen. In Denmark, contact the nearest hospital or Falck Salvage Corps. The tank owner must show proof that the tank is of vital importance for his or her health.
In Norway, oxygen can be ordered from:
AGA
Gjerdrumsveien 8, N-0409 Oslo
Ph.: 23 17 72 00 • Fax: 22 02 78 04
In Sweden, oxygen can be ordered from:
The Arlanda Pharmacy (Apotek)
Sky City Terminal, Arlanda Airport
Ph.: (8) 797 74 10 • Fax: (8) 593 624 74
Opening hours: Mon–Fri 7:00 am–7:30 pm, Sat–Sun 8:00 am–7:30 pm
The sun is visible 24 hours a day as follows:
Abisko May 27–July 15
Björkliden May 27–July 15
Gällivare June 4–July 7
Jokkmokk June 8–July 3
Kiruna May 28–July 14
The dates may change by 24 hours from one year to another.
Unless staying for longer than three months, U.S. and Canadian citizens do not need a visa to enter any of the five Scandinavian countries, but they must hold a valid passport. Because of the Scandinavian passport union, border formalities between the five countries are minimal, but passports must always be carried. For visa applications please contact diplomatic representatives, see pages 8–10.
Check with consulates for each country for mandatory quarantine periods and other details regarding pets brought along by your clients. Consulate addresses are listed on page 8–10.
When going to the Faroe Islands, Iceland, Norway and Sweden, clients should leave their pets at home.
Please see chapter 4, for a complete listing of the public holidays in Scandinavia.
In Sweden, banks are closed on the following dates: 1/1, 1/6, 4/21, 4/24, 5/1, 6/1, 6/12, 6/23–24, 11/4, 12/24–26, 12/31
Though it may vary, most museums and stores are closed on bank holidays.
Skansen is open Mon–Sun from 10:00 am–6:00 pm, and is closed on 12/24.
Scandinavia has set the pace for modern design the world over. High-quality cutlery, china, sports equipment, textiles, knitwear, knitting wool, handicrafts, furs, crystal, jewelry, silver, fine glassware, pewter, pottery, carved wood, furniture and even hi-fi stereo equipment bear the hallmark of quality Scandinavian craftsmanship. The choice of things to buy in Scandinavia runs the gamut from under-a-dollar souvenirs to one-of-a-kind furs.
A Value Added Tax is always included in posted prices in all Scandinavian countries. Shoppers in Denmark, Finland, Iceland, Norway and Sweden can avoid this tax in two ways:
• By using the tax-free system offered to tourists, based on a cash refund upon departure from the countries. The Scandinavian countries are ranked among the top 10 in Europe when it comes to potential refunds.
• By having their purchases mailed to an address outside Scandinavia.
When calling for refund on departure from the last EU country visited, clients should present the sealed goods and a tax-free shopping check duly stamped by customs authorities.
Applying for the tax-refund from the U.S., contact:
Global Refund
Ph.: (800) 566-9828
E-mail: taxfree@us.globalrefund.com
Website: www.globalrefund.com
Global Refund Sverige has approx. 15,000 affiliated shops and department stores. Tax-free shopping by Global Refund is a simple system for non-EU residents that puts cash in your hand when you leave the EU (European Union). Minimum purchase is 200 SEK. When purchasing the goods, a Global Refund Cheque is issued and your items are sealed. The Global Refund Cheque can be cashed upon departure from the EU at any exit point—ports, ferry terminals, airports, border crossings, etc. The cheque is valid during the month of purchase and for 3 months following.
For additional information, contact:
Global Refund Sverige
Ph.: (410) 484 00 • Fax: (410) 484 19
E-mail: taxfree@se.globalrefund.com
Website: www.guidetosweden.com
Smoking is not permitted in most indoor public areas nor on board domestic aircraft or other means of public transportation. The Swedish State Railroad (SJ) has provided special carriages for smokers. Smoking is not permitted in stores, shops or other public buildings. The hotels offer special rooms for non-smokers. In restaurants, there are often designated areas for smokers.
The time difference between New York (EST) and Denmark, Norway and Sweden is 6 hours, Finland 7 hours and Iceland 5 hours.
In Scandinavia, Daylight Saving Time (DST) will be in effect March 26–October 29, 2000, and March 25–October 28, 2001.
Note: Iceland does not have Daylight Savings Time.
An outstretched hand in Scandinavia more often welcomes a handshake than a tip. Tipping is not as widespread a custom in the Scandinavian countries as in the U.S. and Canada. A service charge is automatically included in most Scandinavian hotel bills. Tipping for special services provided by hotel staff is fine, but not expected and is simply a matter of personal taste. At restaurants, a service charge is included in the bill, but a small gratuity is expected for evening meals (approx. 7-10%). Taxi drivers are not tipped in Denmark, Finland or Iceland. Norwegian and Swedish drivers should be given a few extra kroner. A good rule is to even out the total kroner amount of the taxi fare. Porters and coatroom attendants often charge fixed fees. Doormen at hotels and restaurants are tipped modestly in Finland and Sweden. Sauna attendants are tipped modestly in Finland. There is virtually no tipping in Iceland.
Scandinavian TOURIST OFFICES in North America
TOURIST BOARDS OF DENMARK, FINLAND, ICELAND, NORWAY AND SWEDEN
P.O. Box 4649,
Grand Central Station
New York, NY 10163-4649
Ph.: (212) 885-9700 (general information)
Fax: (212) 885-9710 (general information)
Fax: Danish Tourist Board only: (212) 885-9726
Fax: Finnish Tourist Board only: (212) 885-9739
Fax: Swedish Travel & Tourism Council only: (212) 885-9764
E-mail Finland: mek.usa@mek.fi
E-mail Norway: usa@ntr.no
E-mail Scandinavia: info@goscandinavia.com
FINNISH TOURIST BOARD Branch Office:
Finnish Tourist Board (trade only)
P.O. Box 246, Station "Q"
Toronto, Ontario, Canada M4T 2M1
Ph.: (416) 964-9159
Fax: (416) 964-1524
E-mail: anne.virta@mek.fi
TOURIST OFFICES IN SCANDINAVIA
SWEDISH TRAVEL & TOURISM COUNCIL
Kungsgatan 36, Box 3030, S-103 61 Stockholm
Ph.: (8) 725 55 00 • Fax: (8) 725 55 31
Website: www.swetourism.se
REGIONAL TOURIST OFFICES
The main regional/local tourist offices are listed below:
STOCKHOLM & VICINITY
Stockholm Information Service
Box 7542, S-103 93 Stockholm
Ph.: (8) 789 24 00 • Fax: (8) 789 24 50
E-mail: info@stoinfo.se
Website: www.stoinfo.se
Uppsala Tourism & Congress
Fyris Torg 8, S-753 10 Uppsala
Ph.: (18) 27 48 00 • Fax: (18) 13 28 95
Website: www.uppsala.se
Westmanna Tourism
Stora Gatan 40, S-721 87 Västerås
Ph.: (21) 10 38 00 • Fax: (21) 10 38 09
NORTH
Jämtland/Härjedalens Tourist Association
Rådhusgatan 44, S-831 82 Östersund
Ph.: (63) 10 44 05 • Fax: (63) 10 93 35
E-mail: info@jhtf.se
Website: www.jhtf.se
Kiruna Lappland Tourism Bureau
Folkets Hus, Box 113
S-981 22 Kiruna
Ph.: (980) 188 80 • Fax: (980) 182 86
E-mail: lappland@kiruna.se
Website: www.kiruna.se
Norrbotten Tourism Board
Stationsgatan 69, S-972 34 Luleå
Ph.: (920) 940 70 • Fax: (920) 140 84
Västerbotten Regional Tourism Office
Box 113, S-923 22 Storuman
Ph.: (951) 141 10 • Fax: (951) 141 09
Website: www.vasterbotten.se
CENTRAL
Tourist Information Dalarna
Trotzgatan 10-12, S-791 83 Falun
Ph.: (23) 640 04 • Fax: (23) 833 14
E-mail: dalarna.tourist@welcome.falun.se
Website: www.dalarna.se
Värmland Tourism Board
Tage Erlandergatan 10B, S-652 20 Karlstad
Ph.: (54) 22 25 50 • Fax: (54) 10 16 22
WEST
ohus Tourism
Skansgatan 3, Box 182, S-451 16 Uddevalla
Ph.: (522) 140 55 • Fax: (522) 51 17 96
Göteborg & Co.
Kungsportsplatsen 2, S-411 10 Gothenburg
Ph.: (31) 61 52 50 • Fax: (31) 61 52 80
E-mail: turistinfo@gbg-co.se
Website: www.gbg-co.se
Västergötland Tourism Council
Box 213, S-541 25 Skövde
Ph.: (500) 41 80 50 • Fax: (500) 48 40 86
E-mail: tourism@vastergotland.com
Website: www.vastergotland.com
SOUTH EAST
Gotlands Tourist Association
Hamngatan 4, P.O. Box 1403, S-621 25 Visby
Ph.: (498) 20 17 00 • Fax: (498) 20 17 17
Kalmar Regional Tourism Office
Box 762, S-391 27 Kalmar
Ph.: (480) 44 83 36 • Fax: (480) 546 54
Website: www.kalmar.se
Småland Tourism Council
Box 1027, S-551 11 Jönköping
Ph.: (36) 19 95 70 • Fax: (36) 71 43 01
E-mail: info@smalandturism.com
Website: www.smalandturism.com
Öland Tourism AB
Box 74, S-386 21 Färjestaden
Ph.: (485) 45 06 00 • Fax: (485) 56 06 10
SOUTH
Malmö Tourism & Congress
Central Station, S-211 20 Malmö
Ph.: (40) 30 01 50 • Fax: (40) 23 55 20
E-mail: info@tourism.malmo.com
Website: www.malmo.com
Skånes Tourism Board
Skiffervägen 38, S-224 78 Lund
Ph.: (46) 12 43 50 • Fax: (46) 12 23 72
Website: www.skane.com
TRAVEL FOR THE PHYSICALLY CHALLENGED
A wide variety of special services for physically challenged visitors to Scandinavia is available. In many museums and art galleries, those who are visually challenged are positively encouraged to touch exhibits or sculptures, and explanatory information in Braille is often provided. Ask Scandinavian Tourist Boards for available publications.
When flying or sailing from North America to Scandinavia, passengers should contact the carrier to request assistance when ordering tickets. Many ferries and most ships in Scandinavia have special cabins and wide elevators for passengers who require them.
Note: Jor companies with programs for the physically challenged, see chapter 2.
ACTIVITIES
General information on travel for the physically challenged is provided by:
Svenska Handikappsidrottsförbundet
Idrottens Hus, S-123 87 Farsta
Ph.: (8) 605 60 00 • Fax: (8) 724 85 40
Website: www.shif.se
ACCOMMODATION
See Publications above.
EQUIPMENT
Wheelchair rentals are provided by the following:
STOCKHOLM
Hjälpmedelscentralen Nordväst
Nytorpsvägen 10, S-191 24 Sollentuna
Ph.: (8) 92 12 60 • Fax: (8) 92 12 99
Hjälpmedelsinstitutet
Sorterarg 23, Box 510
S-162 15 Vällingby
Hjälpmedel Syd
Långbro, S-125 85 Älvsjö
Ph.: (8) 616 48 00 • Fax: (8) 616 48 48
WEST
Hjälpmedelscentralen
Kryptongatan 5B
S-431 53 Mölndal/Gothenburg
Ph.: (21) 343 10 10
SOUTH
Hjälpmedelscentralen
Södra Sjukhusområdet, Entrance 132
S-205 02 Malmö
Ph.: (40) 33 22 61 • Fax: (40) 33 62 92
E-mail: anna.m.mansson@skane.se
PUBLICATIONS
The Hotels in Sweden directory, published by the Swedish Travel & Tourism Council, lists both hotels equipped to receive physically challenged visitors in wheelchairs and hotels with rooms suitable for allergic people. To order, please contact:
Scandinavian Tourist Boards
Ph.: (212) 885-9700 • Fax: (212) 885-9710
De Handikappades Riksförbund (The Association For The Physically Challenged) publishes a accommodation guide called "DHR Hotel Guide" catering to the physically challenged. Please contact:
De Handikappades Riksförbund
Katrinebergsvägen 6
S-117 43 Stockholm
Ph.: (8) 685 80 00 • Fax: (8) 645 65 41
E-mail: info@dhr.se
Website: www.dhr.se
TRANSPORTATION
The Swedish State Railways provide facilities for the physically challenged on inter-city and X 2000 trains with special equipment allowing easy entrance and exit. Look for the special car called B8. It is always possible to bring a folding wheelchair. On board these trains, the traveller remains in his or her own chair during the entire journey. A guide dog can always be brought everywhere on trains except in compartments for non-smokers. On the inter-city trains there is a special non-smoking section for dog owners. For further information concerning travel by trains, contact the Swedish State Railways. The railways should always be notified of special requirements when tickets are booked. When traveling by air using an electric wheelchair, certain restrictions apply. Please notify the airlines when booking the flight. Regarding assistance with boarding and disembarking, train porters, airline representatives and other transportation company staff can usually assist, if notified in advance.
From metric specifications:
1 kilo (kg) — 2.205 pounds
1 liter (l) — approximately 1 U.S. quart
— 0.22 imp. gallon
— 1.75 imp. pints
1 kilometer (km) — 0.621 mile
1 meter (m) — 1.094 yards
1 centimeter (cm) — 0.39 inch
To metric specifications:
1 pound — 0.454 kilograms
1 imp. gallon — 4.546 liters
1 U.S. gallon — 3.785 liters
1 mile — 1.61 kilometers
1 yard — 0.9144 meter
1 foot — 0.3048 meter
1 inch — 2.54 centimeters
---
Copyright (c) 1997 - 2008 interKnowledge Corp.
All rights reserved.