Exploring Cancun
---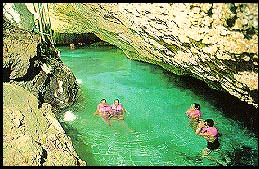 It should be said from the start that Cancun is best-suited to a very particular type of pleasure. It is a place for luxuriant lassitude and hedonistic entertainment, an enormous, self-contained pleasure ground for the fatigued. Guests need hardly walk more than a few metres to find whatever they desire, from a romantic gourmet restaurant to all of the pleasures of the beaches. That said, however, visitors should know that there are a number of interesting sites and excursions available in and around Cancun.
The municipal bus system is superior here, and so getting around the island and the city are no problem. However, renting a car provides an enviable degree of freedom to explore the area. To the south of Cancun, the gleaming luxury of its modern face drops away to reveal a sterner, more majestic visage. On a cliff overlooking the deserted, white Caribbean coast, the ruins at Tulum give silent testament to the trading and religious center that flourished here almost a millennium ago. South of Tulum are the ruins at Coba, shrouded in the jungle rather than perched along the shore, and equally captivating.

Xel-Ha, a national park and environmental preserve, allows visitors an opportunity to become acquainted with the astounding beauty and variety of the region's marine life. Comprised of a series of gentle lagoons, Xel-Ha is one of the most popular day trips from Cancun. Further south lies the enormous wildlife and biosphere preserve of Sian Ka'an1, a three-million-acre expanse that is home to an enormous variety of birds, crocodiles, and butterflies.
Between Cancun and the mainland lies the Isla Mujeres, or Island of Women. Its fine beaches and quiet town make for a pleasant escape from the excitement and activity of Cancun itself. For divers, both the nearby islands of Cozumel and Akumal offer expansive coral reefs that have gained an international following.
---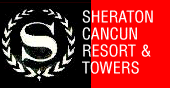 ---

Copyright (c) 1996 interKnowledge Corp. All rights reserved.