Cancun, Mexico: Land of the Mayas
---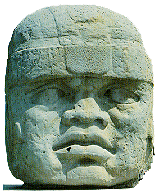 The famous fourteen-mile sandbar of Cancun, situated right off Mexico's lush eastern coast, is the seemingly fragile setting for a string of world-class hotels, a glittering international clientele, and a piquant reputation. The origins of this sophisticated paradise are famous--in 1967, a computer selected the site as an ideal vacation destination. In less than three decades, Cancun has been transformed from a remote, virtually uninhabited shore to one of the world's great resort destinations.
Unlike other cities, where the old and the new overlap and compete, Cancun keeps its modern golden age carefully separated from its ancient past. On the island's southern tip, amidst a faint aura of mystery, stands the crumbling ruins of a Mayan temple so modest as to offer only a hint of the rich civilization that first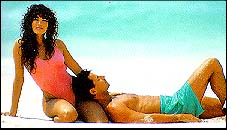 flourished on Cancun. The rest of the island is dominated by a constellation of resorts that face the glittering Caribbean, with the calm Laguna Nichupte at their back. Visitors are treated to twelve miles of powdery white beaches, sinfully lovely weather, and fascinating diving. The coastal waters offer visibility of up to 100 feet, and the seafloor is famous for its plenitude of colorful coral, varied sealife, and its wrecks.
---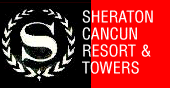 ---

Copyright (c) 1996 interKnowledge Corp. All rights reserved.