Bicycling
Bikes can be rented in Reykjavik and in various places around Iceland. For further information on biking tours please contact travel agencies or tourist brochures.


Bird Watching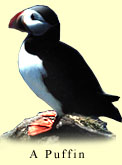 Some places in Iceland are a paradise for birdwatchers. The Westman Islands are known for many kinds of seabirds, and are home to both the world's and Iceland's largest puffin population. Lake Myvatn in the north has more species of breeding ducks than any other place in Europe. The great skua colony on the sands in South Iceland is the largest in the world. Seabirds such as puffins can be seen in many places, as well as eiders, Arctic terns, waders and passerine birds. Some tour operators organize tours for birdwatchers in early summer.
Sport Fishing
Iceland is famous for its salmon and trout fishing. The main season for salmon fishing is from around June 20th to mid-September. Trout fishing varies from one river/lake to the next, but the normal season is from April/May until late September/October. During winter, ice-fishing is quite popular. For salmon fishing, permits must be reserved well in advance, but trout fishing permits can be obtained at short notice, often the same day. For further information, please contact: THE NATIONAL ANGLING ASSOCIATION, Bolholt 6, IS-105 Reykjavik, Tel: 354-553-1510, Fax: 354-568-4363. www.arctic.is/angling
The Icelandic Farm Holidays Service offers "The Icelandic Fishing Guide" (Veidiflakkarrinn), which is a sales system for trout/salmon fishing in Iceland. For further information on "The Icelandic Fishing Guide," please contact: Icelandic Farm Holidays, Hafnarstraeti 1, IS-101 Reykjavik, Tel: 354-562-3640, Fax: 354-562-3644, email: ifh@centrum.is

Glacier Tours
Tours on Snaefellsjokull glacier with snowmobiles or snow-cats:
Fer­a■jonustan Snjofell
Tel: +354-435-6783/854-5150
Fax: +354-435-6795
Glacier Tours (J÷klafer­ir)
Tel: +354-478-1000
Fax: +354-478-1901
E-Mail: glaciert@eldhorn.is
Langj÷kull EHF
Tel: +354-567-1205
Fax: +354-657-1707
E-Mail: jnleifson@centrum.is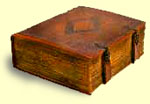 Considering that Iceland has only 260,000 people, the number of museums and art galleries in the country is astounding. Even in the small towns and out-of-the-way fishing villages, you will encounter some public place dedicated to preserving the national heritage or displaying the local artists. It may be a structure in the center of town that the community has banded together to support, or it may be the house of a famous artist, preserved by his ancestors.
The largest museums and galleries are, of course, in Reykjavik. Among the most visited are the Arni Magnusson Institute, Einar Jonsson Museum, and the National Gallery. Though these are the major culture venues, you can find a museum or gallery to quench almost any curiousity, whether it be Icelandic coins, traditional clothing, or metal working. For a full list of the country's museums and galleries, contact the Icelandic Tourist Board.

Horseback Riding

The Vikings arrived in Iceland more than a thousand years ago, bringing their horses with them. When these settlers created the world's oldest surviving Parliament in the year 930, one of their first acts was to prohibit further importation of horses. Today, more than ten centuries later, the breed remains pure. Strong and muscular, these horses are sure-footed enough to handle the roughest Icelandic terrain. Small and gentle, with great stamina, speed and intelligence, they are the perfect riding companions. They are friendly, willing, docile animals that take obvious pleasure in carrying their riders across grassy plains, up and down rocky slopes, through rivers and over fields of rough lava, offering travelers a unique way to enjoy the splendors and nature of Iceland. You may enjoy one of the following tours; other tours are also available.

Arinbj÷rn Johannsson
Tel: +354-451-2938
Fax: +354-451-2998
Eldhestar - Volcano Horses
Tel: +354-483-4884
Fax: +354-486-5577
Go­heiman, Iclandic Nature Tours
Tel: +354-464-3316/854-5316
Fax: +354-464-3338
Hestasport
Tel: +354-453-5066
Fax: +354-453-6004
═shestar-Icelandic Riding Tours
Tel: +354-565-3044
Fax: +354-565-2113
Polar Horses
Tel: +354-463-3179
Fax: +354-463-3144
Hiking
More than half of Iceland is over 400 m above sea level, and a large part of the island is covered by lava, glaciers, lakes and sand. Few places in Iceland have marked walking paths, but hiking is a favorite pastime for Icelanders and tourists alike. THE TOURING CLUB OF ICELAND (Fedoafelag Islands, Morkin 6, IS-108 Reykjavik, Tel: 354-568-2533, Fax: 354-568-2535) operates walking tours year-round. During winter these are mostly day tours or weekend tours, but longer tours are organized during summer.
UTIVIST TOURING CLUB, Hallveigarstigur 1, IS-101 Reykjavik, Tel: 354-561-4330, Fax: 354-561-4606.
Many travel agencies also organize hiking tours during winter and summer alike.

Golf
All of Iceland's 45 golf courses are open to visitors. Green fees are moderate.
Midnight Golf in Iceland – Due to the Midnight Sun, it is possible to golf all night during the summer months.
The Arctic Open:
At Akureyri Golf Club in the north, golf can be played with the sun shining at midnight. At the end of June, a 36-hole open international match is held. Tee-off is just before midnight and playing continues until the early hours of the morning. For further information please contact local tourist information centers and travel agencies.

Sea Angling
Sea angling is becoming a popular sport in Iceland. The season begins late in May and lasts until the end of August with several tournaments in different parts of the country. For further information please contact local tourist information centers and travel agencies.
Reykjavik Marathon
The Reykjavik Marathon is an annual event held in August.
River Rafting


For Hvita river, south Iceland, contact:
The Boat People
Tel: +354-561-5700
Fax: +354-561-5713
Skiing
Winter skiing is available in many parts of the country. Skiing resorts with possibilities of both cross-country skiing and downhill skiing are found throughout Iceland. Summer skiing is possible at Kerlingarfjoll, close to Hofsjokull glacier in the interior. A ski-school is operated there from the end of June until the end of August. Weekend stays can be arranged at the school. Accommodation, food and rental of equipment can be provided for guests who are not registered at the school.
Swimming


Swimming is a very popular activity all year round in Iceland. Most towns and villages have outdoor or indoor swimming pools filled with water from natural hot springs. The mean temperature of the water in the pools is about 29 degrees Celsius. In many places there are also saunas, a jacuzzi, solariums and hot pots with temperatures ranging from 36 to 44 degrees Celsius.