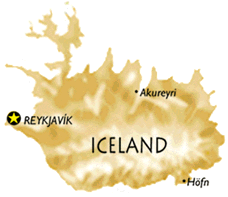 A land of great adventure since the days of Eric the Red and Leif Ericsson, Iceland is the home of most of Europe's active volcanoes, its most powerful waterfall, its largest glacier and the great Geysir, namesake of spouting water everywhere.

Points of Interest
Area: 39,709 square miles (about the size of Kentucky). Population: 273,000 (Reykjav'k, 104,000). Language: Icelandic.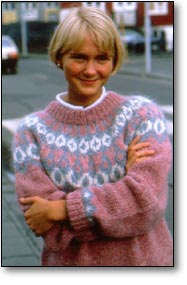 Highlights
Reykjavík is the world's northernmost capital (and Europe's closest to the U.S.). At the center of Iceland's thriving cultural and economic life, it offers art galleries, fine seafood and excellent nightlife. The climate is surprisingly mild, as it is warmed by the Gulf Stream and sheltered by mountains.
Akureyri, on a north fjord near the Arctic Circle, is the jumping-off point for excursions to the Lake Mývatn region, which has caves with geothermal springs.
Stykkishölmur, a quaintly beautiful town on the Snöfellsnes peninsula, is an embarkation point for ferry excursions to the West Fjörds. It is a short distance from Snöfellsjškull, one of Iceland's smaller glaciers, which can be climbed in one day. Snowmobile excursions are also available.
Vatnajökull, Europe's largest glacier, can be visited via special snowmobile tours. Ice met fire here in 1996, when a volcano erupted under a corner of the glacier. The ice melt pushed many miles to the sea.