Attractions
Hungarian National Museum, Budapest. Houses the 11th-century Crown of St. Stephen, the first king of Hungary, and many other treasures.
Museum of Fine Arts, Budapest. Situated on the expanse of Heroes' Square, the museum holds many European masterworks, including one of the richest collections of Spanish art found outside Madrid's Prado.
Matthias Church, Budapest. The main church of Buda was first erected in 1247 atop Castle Hill, near the present Fishermen's Bastion. Site of numerous coronations and royal marriages over the centuries, the church now holds more than 150 weddings each year.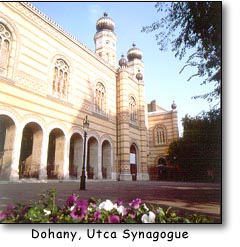 The Great Synagogue, Budapest. Europe's largest active synagogue, on Dohany street. Construction began in 1854. Its impressive Moorish-style towers can be seen from afar.
Ethnographic Museum, Szentendre. Open-air showcase of peasant houses.
Christian Museum, Esztergom. Collection includes Renaissance panel pictures, a porcelain collection and beautiful goblets.
Danube Boat Tours, Budapest. Day and night, sightseeing boats sail the river, with commentary in 12 languages and refreshments on board. May through September.
Something Special
Hungary is blessed with thermal waters. You can find everything from Turkish baths to modern spas, with fitness centers in Budapest and the countryside.
The Magyars also are great horsemen. There are nearly 100 riding schools and stables that welcome tourists.