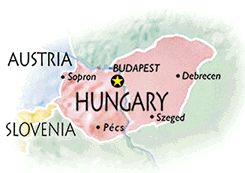 The land where the Magyars settled 11 centures ago holds new experiences for visitors. Budapest is a 19th-century jewel pulsing with energy.

Points of Interest
Area: 35,919 square miles (the size of Indiana). Population: 9,936,000, (Budapest, 1,909,000, Debrecen, 212,000). Language: Magyar.
Highlights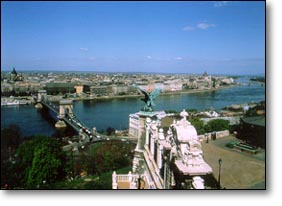 Budapest, the capital, straddles the Danube-called the Duna here-and is the heart of social and cultural life. Among the principal sights are the Chain Bridge, one of eight spans connecting the bluffs of Buda and flat Pest; the historic Castle District, topped by the Royal Castle (which houses the National Gallery and the Budapest Historical Museum); the Fishermen's Bastion overlook; and the impressive Parliament Building. Margaret island is the site of two spas and outdoor concerts each summer.
The Danube Bend, where the river turns south, is one of Hungary's most picturesque regions. Just 50 minutes upriver from Budapest, its natural beauty and historic towns make it an ideal spot for a holiday.
Szentendre, a small town on the Danube near Budapest, offers art galleries, theater and folklore festivals.
Lake Balaton, which stretches for 50 miles, is middle Europe's largest and most picturesque lake, a resort center and major wine-growing region.
Sopron, a historic mountain town near the Austrian border, features stately palaces.
Debrecen is the largest city on the Great Plain. Attractions include thermal baths and the Great Church, where Hungary's declaration of independence from Austria was signed in 1849.
Szeged, another Great Plain city, is noted for its fine art and literature, museums and monuments such as the 12th-century Demetrius Tower.