explora en Atacama
---
Rates
PROGRAM
Initiation to Atacama
Atacama Total
4 days / 3 nights
5 days / 4 nights
8 days / 7 nights
ROOM TYPE
Single Double
Single Double
Single Double
With a view and silence
1,858 1,296
2,455 1,706
3,534 2,441
Family rates:
Children up to 12 years old in additional bed
150
200
350
Up to 20 years old
(double, triple, or quadruple)
398
417
513
PROGRAM FROM
Friday to Monday
Monday to Friday
Monday to Monday or
Friday to Friday
---
Rates are valid September 1, 1996, through August 31, 1999
Rates are per person, expressed in US Dollars.
Rates do not include tax or tips.
Rates and programs are subject to change without prior notice.
Children under 2 years old are free, accommodated in the same room with their parents.
---
Reservations & Cancellations
30% of the reservation total value must be paid at the time of confirmation. The remainder is due 30 days before arrival at explora.
Changes to confirmed reservations will be subject to approval and room availability of and are accepted only before 30 days prior to arrival to explora.
The following penalties shall be applied to cancellations:


60-30 days prior to arrival: US$200 per room.
29-10 days prior to arrival: 30% of total reservation value.
9-0 days prior to arrival: 100% of total reservation value.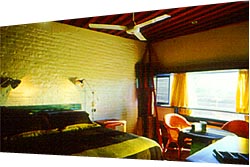 explora
Sociedad Exploradora del Sur De America
Avda. Americo Vespucio Sur 80, Piso 5
Las Condes, Santiago de Chile
Reservations: (56-2) 2066060
General Office: (56-2) 2066060
Direct Fax: (562) 228-46-55
Toll Free Fax # USA (800) 858-0855
Canada: (800) 275-1129
Germany: (013) 082-23-53
E-mail: explora@entelchile.net
This page, and all contents of this Web site are Copyright (c) 1998
by interKnowledge Corp. All rights reserved.