---
The capital of Brazilian nightlife is, unsurprisingly, a paradise of fine dining. Almost every kind of international cuisine is available in Rio, but the local dishes here reach their culinary heights. The diva of Rio's dishes is feijoada, a black beans and pork dish that comes with rice, kale, and manioc. To drink, try a caipirinha, Brazil's tasty and infamously potent drink made from cane sugar rum, lime juice, and sugar.

Churrasco is another favorite. Waiters slice off huge hunks of barbequed beef, pork, and other meats, serving them with manioc and onions. Being close to the sea of course means an unsurpassed selection of fine sea food, including fresh lobster, shrimp, shellfish, and numerous fishes. For those who like spice, Rio also has plenty of dishes native to Bahia, Brazil's capital of hot and spicy cooking.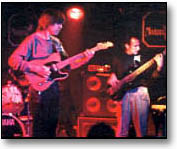 Nightlife in Rio is, of course, legendary. Good times almost always begin with visit to one of the many samba halls or discos, and very often end watching the sunrise from the beach. If you can't dance to samba but love to watch other people do it, there are plenty of shows in town where you can admire the beat and the wild costumes. If samba isn't your thing, it's easy to find a nightclub featuring live jazz or almost any kind of music.
---
Copyright (c) 1998 - 2006 interKnowledge Corp. All rights reserved.