---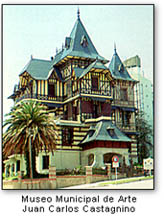 Museums
Two important public museums reside in Mar del Plata: the Museo Municipal de Arte Juan Carlos Castagnino, and the Museo Archivo Historico Municipal. There are also two private museums, the J.M. Fangio and the Guillermo Vilas.
Casino and Discos
Mar del Plata's famous Casino is open all summer, from December to the end of April. Like any resort city, there is also no shortage of discos, most of which are along Avenida Constitucion.

Local Theater - Cinematography Festival
Mar del Plata is also the site of country's most important film festival, the Argentine version of Cannes.

Mar del Plata Aquarium
The local aquarium, one of the best in the country, offers a wide range of marine attractions. Most popular are the dolphin and seal shows. There are also penquins, tortoises, flamingos, many kinds of fish, and a cinema featuring 3D films.

Leisure & Fishing Cruises
From Mar del Plata's port you can embark on both fishing and leisure cruises through the surrounding sea. Pleasure cruises head for the nearby Isla de Los Lobos or the Naval Base, and culminate by passing along some of the region's most dramatic coastline. From September to May, you can also charter fishing boats at the port, depending on the weather.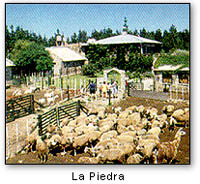 Golf Courses
There are five excellent golf courses in Mar del Plata.

Ecology & Educational Farms
"La Piedra" and "La Pilarica" Laguna Sierra de los Padres
Laguna Sierra is Mar del Plata's premier ecological reserve. Its encompasses over 200 hectares of marshland and is ideal for bird watching.
---
Copyright (c) 1998-2012 interKnowledge Corp. All rights reserved.