---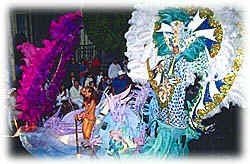 January
1st - New Year's Day
6th - Epiphany
March/April
Good Friday and Easter (dates Vary)

May
1st - Labor Day
25th - May Revolution of 1810
June
10th.- Malvinas Day
20th - Flag Day
July
9th - Independence Day
August
17th - Anniversary of Saint Martin's Death
October
12th - Columbus Day
December
25th - Christmas Day
---

Entry Requirements
A passport is all that's required of most visitors -although Australians and New Zealanders do need visas. Renewable tourist visas are issued at airports and borders, and are good for 90 days.

Vaccines
Vaccines are not required to enter Argentina.

Currency
The local currency is the Argentine Peso. At the time of this writing, it had a 1 to 1 ratio with the US dollar.
Language
Spanish is spoken everywhere, though many Argentines also speak the language of their heritage.
Business Hours
Most business open at 8am, then close for lunch until 3 or 4pm. They will then usually stay open until 8 or 9pm. Most government offices, however, work on a 8am - 5pm basis.
---
---
Copyright (c) 1998-2012 interKnowledge Corp. All rights reserved.

.