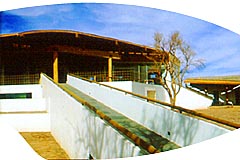 explora en Atacama
---
A Totally Different Hotel
Built on the Ayllú (neighborhood) de Larache in San Pedro de Atacama, explora en Atacama is a small town built around a three patio. Room are lined up with corridors opening to a patio. Corridors meet in the main building, crossed by two ample passages; the Pasaje del Sol and the pasaje del Agua. Architecture evokes the nature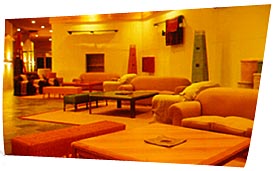 and culture of Atacama.
To travel is to pass, to arrive and leave. Architecture is permanence. The hotel assures hospitable refuge inviting to enjoy the various and disperse, in freedom and security. More than a home, the hotel is an experience, an open balcony towards surrounding beauty. In a desert, the hotel is water; in the burning sun, it builds a shadow.
explora is a foundational experience of architecture in the remote. Atacama produces an encounter between nature and men, between moving and stopping, between the ephemeral and what remains.
Rooms:
The hotel has 50 rooms (32.9 square meters) all with telephone and jacuzzi. There is only one kind of room.
Additional beds for children under 12 years old are available, (one extra bed per room).
Services
Room Service
Shop
Phone in all the rooms with international direct dial service
Meeting or music room equipped with TV, video, laser disc.
Laundry
4 outdoor pools
4 saunas
Massage
Stables
Puritama river hot springs with 2 saunas
explora
Sociedad Exploradora del Sur De America
Avda. Americo Vespucio Sur 80, Piso 5
Las Condes, Santiago de Chile
Reservations: (56-2) 2066060
General Office: (56-2) 2066060
Direct Fax: (562) 228-46-55
Toll Free Fax # USA: (800) 858-0855
Canada: (800) 275-1129
Germany: (013) 082-23-53
E-mail: explora@entelchile.net
This page, and all contents of this Web site are Copyright (c) 1998 by interKnowledge Corp. All rights reserved.