Exploring Zimbabwe
---
Zimbabwe is an unbeatable destination for adventure travel of all sorts. Not only are its game reserves among the most abundant and beautiful on the continent, but they also offer unusual types of safari experience that are simply unavailable anywhere else.
Location, Geography & Climate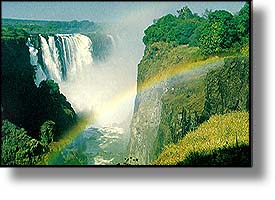 Zimbabwe, like Botswana, is a landlocked country at the base of the African continent. Its neighbours are Mozambique (to the east), South Africa and Botswana (to the south and west), and Zambia (to the north). Zimbabwe lies on a high plateau, and its terrain consists primarily of grasslands bordered on the east by mountains. The northeastern border of the country is marked by the mighty Zambezi River, along which is located the incomparable spectacle of Victoria Falls and the magnificent expanse of Lake Kariba. The Zambezi has become one of the world's best water adventure travel destinations, offering outstanding whitewater rafting in the Zambezi Gorges below the falls as well as excellent canoeing and kayaking above them.
---
History & People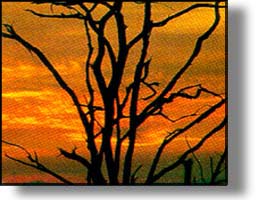 There is evidence of settlements in Zimbabwe dating from as long ago as the second century AD, but these early inhabitants were supplanted around the 5th century by Bantu-speaking peoples. In southeastern Zimbabwe, in 1870, European explorers came upon an impressive ruined city, which they believed to be the biblical city of Ophir--the site of King Solomon's mines. The immediate result was a frantic, and utterly unsuccessful, search for gold deposits in the surrounding region.
Archaeologists have more recently determined that the site was occupied as early as the 3rd century AD, but that its ruins date from the12th to the 15th century. Known as Great Zimbabwe, it was during its heyday the capital of a Shona trading empire that collapsed for reasons that remain unknown. By the middle of the19th century, with European influence still slight, the region's Shona states had been defeated by an invading Ndebele army from the south. Ndebele power didn't last long, however. In 1890, the fortune-hunting Cecil Rhodes arrived at the head of a private army of settlers and commenced to conquer what he thought might be a rich gold-producing region. By 1897 the area had been completely subdued. In 1923 Rhodesia became a self-governing British colony, completely controlled by the white settlers. For much of the last half-century Zimbabwe's history has been that of the long struggle to end white rule. Finally, in 1979, a new constitution that provided for democratic majority rule was established. The country has in recent years moved increasingly toward a more liberal economy, and the era of violent internal strife appears to have concluded.
---
Exploring Zimbabwe | Africa Homepage | Geographia Home


Copyright (c) 1998-2005 interKnowledge Corp. All rights reserved.