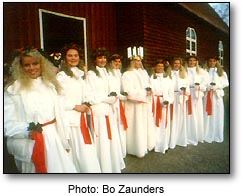 It is undoubtedly through the export of its culture that Sweden has had its greatest impact upon the world. From the strong, clean design sensibility of its Functionalist movement to the immaculate cinematic masterpieces of Ingmar Bergman, the unique cultural outlook of Sweden has gained an international currency that far exceeds what one might expect from this modestly-sized nation. One source of this unusual cultural strength, paradoxically enough, has been Sweden's historicposition at the margins of Europe. Relatively isolated from the main currents of continental European cultural change, many of Sweden's artistic traditions developed their own rich and distinctive character. Drawing inspiration from folk culture, as well as from the stunning beautyof the land itself, these traditions have maintained a vitality and a bold simplicity that are now appreciated all over the world.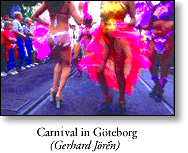 Swedish design and architecture are best known through their contribution to the functionalist movement, which in the 1930s introduced the world to the clean, sophisticated designs that we now associate as much with modernism itself as with Scandinavia and Sweden in particular. Among the notable figures in this movement was the architect Erik Gunnar Asplund. In literature, Sweden is best known for the groundbreaking works of August Strindberg, one of the original badboys of modernism.
Among Sweden's many other internationally-known writers are Selma Lagerlöf, Vilhelm Moberg, Pär Lagerkvist and Astrid Lindgren, the last of whom is better known through the name of her most famous character, Pippi Longstocking.
Without question, the most universally venerated aspect of Swedish culture is film. Ingmar Bergman, Greta Garbo, Max von Sydow, Liv Ullman, Anita Ekberg, and Ingrid Bergman, all Swedes, are all among the greatest names in cinema history. Bergman's visually sensuous and psychologically intimate films created a worldwide sensation in the 1950s and 1960s, and he ranks today among the best loved and most influential filmmakers of all time. Among Bergman's masterworks are Wild Strawberries, Smiles of a Summer Night, The Seventh Seal, Cries and Whispers, Autumn Sonata, Scenes from a Marriage, and Fanny and Alexander.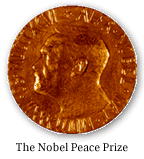 And, of course, Sweden is home to the world's most revered award, the Nobel Prize. Established by Alfred Nobel (1833-1896), the Swedish inventor of dynamite, the prize is awarded each year in five different categories: Chemistry, Physics, Medicine or Physiology, Literature, and Peace. In 1968, the Swedish National Treasury established a prize for economic science, dedicated to the memory of Alfred Nobel and awarded each year with the other prizes.
---
Copyright (c) 1997 - 2008 interKnowledge Corp.
All rights reserved.