Exploring Puerto Vallarta
---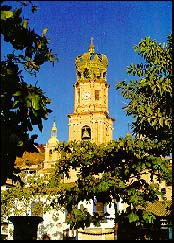 Strolling through the cobblestone streets of Puerto Vallarta is a pleasant way to enjoy the city. The charming, old-style houses, with their blooming bougainvillea, gleaming while walls and red-tiled roofs, reflect a true Mexican flavor. Not to be missed are the Church of Guadalupe, the Municipal Hall, the Boardwalk (Or Malecon), and the Isla Rio Cuale. Throughout the downtown area, there are unusual arts and crafts, pottery, and jewelry items to be find in the quaint local stores. If you prefer traveling by other means, there are day and night cruises, jungle tours, thrilling helicopter rides, and one-day excursions to many of the nearby cities and towns.
Also not to be missed is the nightlife that abounds here with a large selection of nightclubs and exclusive bars.
An Introduction to Puerto Vallarta
---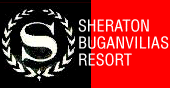 ---

Copyright (c) 1996 interKnowledge Corp. All rights reserved.