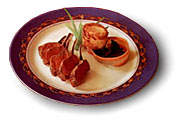 Cuisine:

Because of the unpolluted landscape, the food in Iceland is among the freshest, most healthy in the world. Vegetables are grown in the most organic of soils, and the seafood - always fresh from the morning catch - is astonishingly delicious. Among the more renown dishes are Iceland lamb, which has a slightly gamey taste, and skyr, a yoghurt-like desert.

There is, of course, no shortage of international cuisine in Iceland. Reykjavik has over 200 restaurants, and the dining scene is quite sophisticated.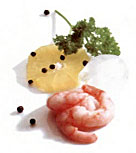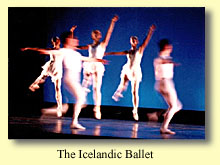 Obviously, his plan didnít quite work out, but even today Iceland is still one of the least populated nations on Earth. The electric green landscape is full of wide open spaces and geological wonders: intricately carved mountains, belching mud pools, steaming hot springs, blinding glaciers, heavenly waterfalls and hellish volcanoes. And because of the islandís endless supply of geothermal energy, pollution is nonexistent.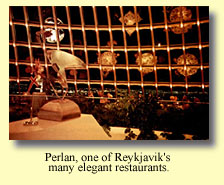 Many people have heard of Icelandís natural beauty, but one of the islandís best kept secrets is its thriving cultural life. Reykjavik has become one of Europeís hottest night spots, and the art scene is alive an well. Testifying to the cultural health is an explosion of cafes - that oh so cultural symbol - in downtown Reykjavik. Day or night, winter or summer, they are brimming with both brew and people - 99 percent of whom speak English.
This page, and all contents of this Web site are Copyright (c) 1996-2005 by interKnowledge Corp.,. All rights reserved.